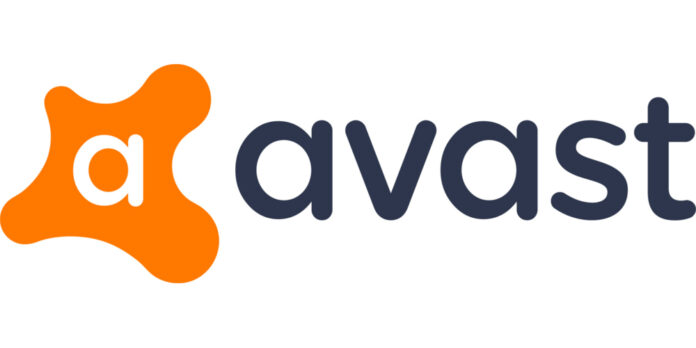 It's turn for the antivirus brainchild of avast! Software to undergo our scrutiny, so let's see how good it performs to deliver the protection you need. Since the vendor's name might be commonly associated with the worldwide known free utility for personal and non-commercial use, to avoid ambiguity we are clarifying from the start that this is not exactly the app being reviewed here. The software to be tested is called Avast Pro Antivirus, which, along with the Internet Security version, constitutes the line of the company's commercial products.
Before we proceed, let us provide some prominent facts on the subject. Avast produces one of the world's most popular antivirus suites, being preferred by over 220 million users in 186 countries. Avast Pro Antivirus holds the "Advanced" protection level according to AV-Comparatives, the renowned Austrian independent software testing firm. Additionally, the product is AV-Test certified and boasts the "Outstanding" rating by CNET.
Getting into specifics, this software accommodates smart features to keep abreast of the innovative IT security trends, a tangible emphasis being on virtualization, sandboxing, cloud technology and remote assistance. Consequently, Avast Pro Antivirus succeeds in blocking viruses, spyware and other malware in real time; prevents potentially unsafe applications from getting through; ensures secure online shopping and banking, and safeguards your everyday web surfing.
System Requirements
---
Operating System:
Windows XP SP2 / Vista / 7 / 8 and 8.1 (excluding Starter or RT Edition)
Hardware:
CPU: Pentium III or higher
At least 128 MB of available RAM
250 MB of free hard disk space
Usability
---
Avast Pro Antivirus is undoubtedly flexible in terms of customizing, it's as well easy to install and use. The installation procedure is typically preceded by a new restore point being created by the utility – to take all precautions against the consequences of a possible system failure or similar disruptive event that might occur along the way. The setup itself is simple enough for anyone to complete, but it takes quite long compared to similar products. What happens right after the installation is the software strongly recommends you run an initial express scan to determine the current security status of your system and take care of some blatant viruses lurking inside it which might affect the process of correct setup. One thing that we noticed about this scan is it actually took some more time than we expected. Well, it was obviously worth the wait as a couple of trojans were detected and taken care of.
By the way, in case you first pick the free antivirus version and try it out, it's not a problem to further switch to the Pro counterpart – just click the Upgrade button and follow the instructions. Normally, all it takes is inserting your license code in the corresponding field of the program's Registration submenu, hitting Ok and rebooting the machine. Also, a 30-day free trial of the Pro version is available.
Ease of use is definitely a distinctive trait of Avast Pro Antivirus, the interface significantly contributing to this perception of simplicity and straightforwardness. The menu items are all lined up in the left-hand part of the GUI, and each one of them, once clicked, expands into a list of included options. The names of all these buttons unambiguously reflect their purpose, so there's hardly any room for confusion there. The main pane also encompasses shortcuts to the features that are most likely to be of interested to the user, namely Smart Scan, Browser Cleanup, Home Network Security, and SecureLine VPN.
This software does not particularly influence the system performance. Our test machine did not slow down, nor was it excessively consuming resources. In fact, slight CPU usage growth occurred only during database updates, startups and shutdowns, but that's hardly perceptible and within reason, hence no big deal. Therefore, we conclude usability to be certainly a strong point of the Avast application we are reviewing.
Features
---
Apart from the conventional virus protection services, some of the domains that Avast Pro Antivirus is fit to cover are online privacy and web surfing guard. In this section, we will review the feature set components that reinforce this program's efficiency and usability.
Active Protection is, in essence, a combination of real-time shields. The File System Shield queries the reputation database when the user is about to execute a file. The Mail Shield scans inbound and outbound mail as well as newsgroup messages (NNTP) in order to prevent malware from being sent to and from the computer. The Web Shield is there to monitor the safety of visited sites and check the security rating of files being downloaded. Secure DNS prevents DNS hijacking, which is a technique used for redirecting one's Internet traffic.
Sandbox is a constituent of the virtualization vector incorporated in Avast Pro Antivirus. These features enable users to run any application in an isolated environment, thus guarding the machine from any malign changes that might be called forth by unsafe programs.
The SafeZone feature is another component of the virtualization direction exercised in this utility. It helps you stay safe while performing financial transactions such as online shopping and banking. You therefore get your sensitive financial details secured. A shortcut for Avast SafeZone is automatically added to your desktop for a quick launch when needed.
When in Silent/Gaming Mode, Avast Pro Antivirus runs in the background, without causing interruption of activities like playing games or web-surfing. This mode allows no system performance fluctuations or notifications.
Remote Assistance is a pretty unique feature enabling the user to get help from a computer-savvy friend who can remotely access the machine without being hindered by the firewalls and Avast's protection.
The Browser Cleanup feature detects potentially unsafe add-ons in the browsers. This analysis is based on the reputational details of the extensions installed. The user can either ignore these recommendations if they're sure the add-on is safe, or remove it directly from Avast Pro Antivirus interface.
The product goes with the new SecureLine VPN feature which provides anonymity for the user's online activity by obfuscating their actual IP location and encrypting the web traffic.
The AccessAnywhere functionality makes it possible to remotely control a number of devices where Avast Premier is installed. A remote session can be established at any time as long as the computer is on and online. This feature implies the presence of the Avast Account, the details of which need to be entered before you connect to another machine.
Rescue Disk is meant to help take care of severe malware infections. You can create it as either a USB drive or CD. The system can be booted from this media in case of virus emergency in order to run a fix.
The 'aftertaste' we got from reviewing the features of Avast Pro Antivirus is rather straightforward: it accommodates a set of 'standard' functionalities, plus several unique ones that make the app yet more innovative and sophisticated. On the whole, we really enjoyed the sense of permanent security emanating from this product.
Efficiency
---
Avast Pro Antivirus features a high level of malware combating capability, performing well above the industry's average scores. The range of protection services is remarkably broad, starting from deep system monitoring – all the way to different aspects of online security. The real-time shields ensure detection and blocking of malicious code before it gets executed, and provide the user with solid protection when online. The product boasts the AV-Comparatives' 'Advanced' distinction, softonic's 8/10 rating and AV-TEST's 6.0/6.0 usability score due to the amazing zero false detections in the latest test. Overall, as far as efficiency is concerned, Avast Pro Antivirus is definitely one of the reliable security software samples across the board.
Help & Support
---
If you have a problem and need some assistance as soon as possible, your first option is resorting to User Manual, Knowledgebase or Product Help. These sources contain basic information concerning the installation and everyday use of Avast Pro Antivirus and will be helpful whenever complications or bugs occur. Apart from this, you may visit the User Forum or read some FAQs on the official Support web page at http://www.avast.com/support. A support request can be submitted from the program's interface; you need to click the question mark at the top and find the respective link on the screen that opens. Toll free telephone support is available as well. Sadly enough, we couldn't find the online chat option amongst the support channels.
+/- (Pros/Cons)
---
Easy to use
Reliable real-time shields
Remote PC access tools
Virtualization techniques employed
Sandbox
Intuitive revamped interface
Lengthy setup
Full scan takes quite long
Bottom line
---
We had this really persistent thought throughout the testing: this is what a modern antivirus should be like. There is a mix of the good old conventional security approaches and a number of cutting-edge features embedded in this product. Additionally, Avast Pro Antivirus is light on system resources and amazingly intuitive to use. The protection you get appears to be sufficient to meet the average user's needs. Furthermore, the concept of 'shields' that is actively used here speaks for itself: the program serves as a virtual watcher guarding you from the bad things that might affect your system or compromise your privacy. Apart from the somewhat lengthy installation and full scan, the application deserves high evaluation scores.