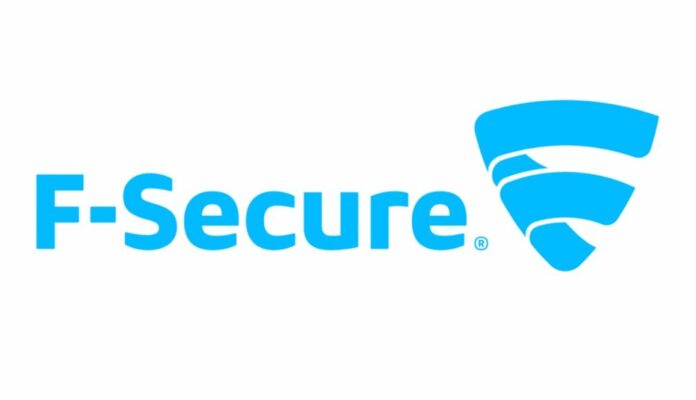 The benefits of using F-Secure Anti-Virus are obvious, judging from its features, speediness and protection efficiency. This newest build of the software now supports Windows 8 and supplies users with a full range of regular virus combating services, being capable of handling viruses, trojans, worms, spyware and rootkits. The distinct emphasis on resisting and fighting off the above types of malicious objects makes the product highly reliable in this particular domain. Although the scope of its activity might appear somewhat narrow at first sight – by definition, it needn't be more universal or complex. And yet, the application does offer some extras in the context of online activity protection (e.g. email monitoring) and accommodates the DeepGuard component to ensure live defense against harmful software. Owing to F-Secure's innately efficient defensive instruments and additionally refined protection engines as compared with the 2012 version, F-Secure Anti-Virus succeeds in implementing the declared objectives immaculately, and that's what really matters.
The utmost simplicity of the product's interface is something that won't fail to draw your attention as one of its distinguishing characteristics. Ease of navigation, customization and task assigning seems to be hard-coded into the software, facilitating the use of its smart features and delivering pleasurable experience to customers.
System Requirements
---
Operating System:
Windows XP (Home Edition, Professional, Media Center Edition) / Windows Vista (all editions) / Windows 7 (all editions) / Windows 8
Hardware:
For Windows XP:

CPU: Intel Pentium III 600 MHz or higher
At least 256 MB of available RAM (512 MB recommended)

For Windows Vista / Windows 7 / Windows 8:

CPU: all compatible with these Operating Systems
At least 512 MB of available RAM (1 GB recommended)
Additional Requirements:
600 MB or more free space on HDD
CD/DVD Drive (unless installing online)
High-speed Internet connection
Internet Explorer v6.0 or higher
Usability
---
As an alternative to paid subscription, you can get a 30 day trial of F-Secure Anti-Virus for free if you like. Normally, this approach means the vendor is confident that people will have plenty of reasons to end up registering their software anyway, which in its turn is a positive 'signal' to potential clients as it testifies to undoubted reliability of the product, as well as great user feedback.
The installer is fairly small in size – less than 1 MB – and therefore downloads in no time. Once triggered, it starts installing the latest software build. This process isn't time consuming at all, though it does take a while to download the up-to-date database afterwards. On this phase, you might be required to restart your computer. This being completed, the program is all set to use.
For usage convenience, the application is initially tuned in accordance with some default settings so that you don't have to bother about the configuration right away. In case you wish to modify the settings at any time, you can make use of the Launch Pad to easily access the corresponding functions you would like to alter. With 2014 build, this is made generally easier and more transparent due to some substantial changes made to the product's configuration settings for greater simplicity's sake.
The GUI underwent no significant changes in comparison with the 2012 version, the main eye-catching alteration being part of the color scheme which turned grey with bluish hue (used to be green). Like we already mentioned, the interface is extremely simple, reflecting the focus on user experience and laying special stress on ease of use. It is intuitively designed to integrate the 3 main functional components: 'Status', 'Tools' and 'Statistics'. The 'Status' section displays an overview of the current protection level, enables activating / deactivating virus and spyware scanning, DeepGuard and scheduled scanning functions and provides shortcuts to get into the corresponding configuration screens. The 'Tools' pane helps you tell the program what you'd like it to do, incorporating the scan, feature turn off, quarantined items restoring, checking for updates, application start permissions, and the advanced product settings. As the name might prompt, 'Statistics' section is intended to show the overall security data based on the events previously handled by the software.
A few other options such as 'Scan', 'Check for updates' and 'Settings' are right below, being easily accessible as well. The inner structure of each one of the menu components is by no means burdensome either, providing the essential control instruments where you would expect them to be.
F-Secure Anti-Virus is not tough on system resources – the database updates, system scanners and virus removal processes run smooth and won't slow your computer down, so CPU consumption is not really an issue with this product.
Features
---
Accessing and using the features is just as straightforward as the program on the whole. There's no need to click through any blurred menu items to find, adjust and launch the right task. Moreover, the software is not jam-packed with any redundant features, so everything is clear, comprehensive and sufficiently functional.
Anti-Virus is meant to give you a full scope of protection from viruses, trojans, worms and other instances of common malware. This one impersonates the product's core feature, standing sentinel over security of the cyber environment you are in.
Spyware detection and removal component integrated in F-Secure Anti-Virus employs advanced techniques to combat privacy infringing software that might be stealthily installed on your PC without passing the authorization. The product shows excellent scores in this domain, therefore you can be certain nothing threatens your personal data as long as you're using this software.
DeepGuard is a cloud-based protection tool used by F-Secure as a countermeasure to new unidentified infections. This way, the product is made highly sensitive to zero-day threats whose activity is concluded to be suspicious and potentially dangerous despite possible absence of the corresponding signatures in the database. This live guard feature does a tremendous job enhancing the safety of the vast user community.
Scheduled scanning contributes to the perception of F-Secure Anti-Virus as a highly automated application. You can easily configure this feature via the 'Status' pane to assign specific timing and set some additional preferences. The product also allows you to launch on-demand scanning and checking specified files or locations.
Email scanning focuses mainly on monitoring the attachments – if deemed harmful or suspicious, these files get blocked by the software.
The program supervises all applications running on your system and applies the blend of heuristics and signature approach to single out the ones that are likely to pose risk to the PC. In case you believe a legitimate process was blocked, you can use the 'Allow an application to start' option under 'Tools' to flag it safe and let it execute.
Efficiency
---
F-Secure Anti-Virus provides the essential and timely protection for users with different computer background and requirements, thus covering a vast customer community and giving each user exactly what they need. It proved to effectively prevent PC contamination owing to the DeepGuard feature resorting to the cloud for fresh data on cyber menaces and new malware trends. On the other hand, the program concurrently watches and analyses the behaviour of the running apps to impede hazardous ones from affecting your operating system.
A minor drawback we spotted is the fact that the utility might identify some valid processes as harmful and block them. This overacting is kind of a nuisance but isn't a pattern – what is more, you can easily use the option to allow the application to run. Let's say in this case false positives give you a little too much defense, which is definitely better than getting insufficient protection.
It's clear the Internet activity guard is not supposed to be a number one objective for an anti-virus, however it would be great if anti-phishing were included into the program's functionality. Nonetheless, F-Secure Anti-Virus does accommodate email scanning and efficiently prevents drive-by downloads bundled with viruses and spyware from going through when you are online.
Generally, the software reliably performs the declared tasks and keeps you completely safe within its competence.
Help & Support
---
The neat-looking question mark in the upper right-hand part of the user interface gets you into the electronic manual if you happen to need extensive product and troubleshooting information. Should your issue be more complex, it's easy to get help via several alternative channels encompassing the interactive support hosted at F-Secure website, the user community, live chat, online support request form and phone (the countries, numbers and service hours are indicated in 'Support' section on the official site).
+/- (Pros/Cons)
---
Easy to install and customize
Supports Windows 8
Plain interface
Very reasonable system requirements
Light on system resources
High virus and spyware combating scores
DeepGuard cloud-based protection
Diversified customer support
No anti-phishing
Might flag some valid software as malicious
Bottom line
---
F-Secure Anti-Virus incorporates unique advantages to deliver decent virus protection without affecting computer performance. Sophisticated features and usage simplicity are combined through the comprehensive interface to match the users' needs and expectations regardless of their expertise and the required extent of defense. We therefore can't possibly help recommending this software as a reliable instrument for adequate everyday computer guard.