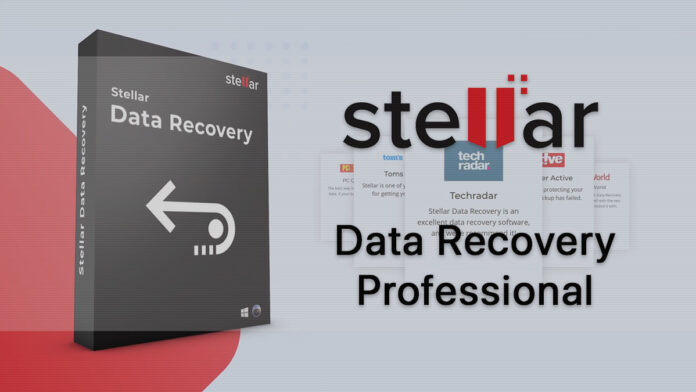 Stellar Data Recovery Professional is a tremendously effective one-stop tool to restore data from any storage media, including corrupted and unbootable systems.
---
Intro
The perfect storage device has yet to be invented. The truth is, the likes of HDDs, SSDs, USB memory sticks, SD cards are all susceptible to failure no matter if they are high-end or entry-level. These adverse scenarios run the gamut from corruption and improper formatting to aging and physical damage.
Whereas replacing hardware is usually no big deal, the data you keep on these devices is what's really at stake as you run the risk of losing your precious digital memories and important documents if things get out of hand. Fortunately, these mishaps aren't all doom and gloom. Programs like Stellar Data Recovery Professional can reverse the damage and bring back the files that seem irrevocably lost.
In this review, we will put this popular software to the test and dwell on its features. We're also going to cover its usability, efficiency, tech support, as well as the pros and cons to give you the big picture.
---
Screenshots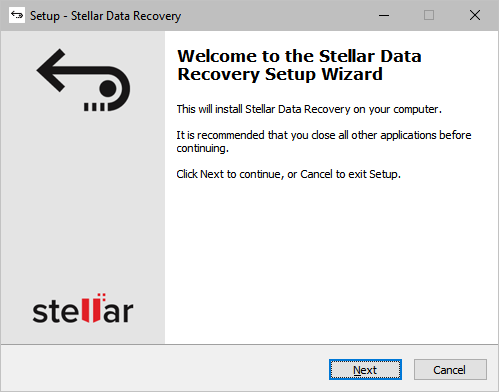 ---
Product Specifications
Version: 11.0.0.3
Processor: Intel compatible (x86, x64)
Operating System: Windows 11, 10, 8.1, 8 & 7
Memory: 4GB minimum (8 GB recommended)
Hard Disk: 250 MB for installation files
---
Usability
The installation process is straightforward enough for users with any level of tech skills to complete. All it takes is downloading a 67.7 MB stub installer and going through your garden-variety technicalities such as accepting the license agreement and specifying the destination folder.
Before the app is launched, you're offered to enter an activation key if you have one. The current cost of the annual subscription is $98.20. That's fairly pricey but probably worth it as long as the tool offers good value for money, which is what we'll try to figure out further down.
We find the user interface clean and easy to navigate. Its home screen allows you to select what you're up to recovering, with the choice boiling down to the following categories: "Everything", "Documents, Folders & Emails", and "Multimedia Files". The upper left-hand section includes icons for advanced settings, help, product activation, and general app info. You can easily collapse these options if you so desire. The top right part of the GUI provides a few extra tools to create a recovery drive (it's duplicated at the bottom left of the screen), monitor your drive, and compare different editions.
To get started with recovery, you'll need to specify the type of data you want to reinstate, or just keep all the default boxes checked so that the suite looks for all file formats. Clicking "Next" takes you to the "Recover From" screen where you must choose the location to scan for recoverable files. All that's left to do is hit the "Scan" button and wait for Stellar Data Recovery Professional to do the magic.
The scan report uses a tree view principle so that you can quickly jump between different parent and subordinate directories. One of the awesome things is that you can preview the vast majority of the files pinpointed during the hardware traversal before recovering them. This way, it's easier to decide whether or not a specific item is worth restoring.
You can also pause and resume scans at will. The system performance hit is noticeable during a scan, so be prepared for your other applications exhibiting longer response times. It all goes back to normal once the program is done checking your hardware for lost data.
---
Key Features
Stellar Data Recovery Professional delivers the most complete set of features across the spectrum. These aren't limited to restoring files, so you get extra bells and whistles that will help you step up your data management practices. In this section, we will cover the most important functionalities this app has got under the hood.
Vast support of file formats. The product boasts an all-embracing range of supported data formats, including photos, audio files, videos, documents, archives, and applications. Whether you need to recover popular, lesser-known, or outright exotic types of files, you can rest assured the tool's algorithms can read the file header and do the trick.
Recovers from any storage media. This isn't an exaggeration. The solution can retrieve data from any device your computer can recognize, including classic hard drives (HDDs), solid-state drives (SSDs), USB hard drives, thumb drives, SD cards, micro SD cards, CompactFlash (CF) cards, optical media (CDs, DVDs, DVDs, and Blu-ray disks), and more. The following file systems are supported: FAT (FAT16/FAT32), exFAT, and NTFS.
File preview. This feature makes it easier to make up your mind if you need to reinstate a specific file spotted during a scan. It's particularly useful if you don't know the name of the file you're looking for. In other words, the app allows you to visualize items prior to launching the recovery process.
Data recovery from a crashed system. Even if software or hardware errors prevent your PC from booting up, the tool can make your day by letting you create bootable media. To use this feature, click "Create Recovery Drive" on the home screen and follow further prompts to get the job done.
Drive monitoring. The suite is equipped with a terrific feature that gives you insights into the health of your hard disk. If you head to "More Tools" > "Monitor Drive", you'll access the "Stellar Drive Monitor" dashboard that reflects your disk's current status in terms of temperature and performance; its S.M.A.R.T. status; and partition details. It additionally allows you to scan your disk for bad sectors and to clone the disk.
Recovery from an encrypted drive. If you need to retrieve files from a BitLocker-encrypted drive, Stellar Data Recovery Professional has got the right feature onboard. Just select the encrypted drive on the "Recover From" screen, click "Scan", and enter your BitLocker password so that the app can access the media. The rest of the procedure is identical to regular recovery.
Recovery from partitions that are no longer there.The suite can pull back entire drive partitions that went missing because of unintentional deletion or corruption.
Email recovery. Stellar Data Recovery Professional revives deleted or lost email files, including Microsoft Outlook (PST), Outlook Express (DBX), Exchange Server (EDB), and many more.
RAW drives are supported. For the record, a RAW drive is one that has no valid file system. This condition could be an upshot of improper drive formatting or file system damage. Even if this is the case, the tool can detect and recover files from storage media like that.
---
Efficiency
Frankly, we didn't expect Stellar Data Recovery Professional to identify so many recoverable items on our lab Windows 10 machine. A quick scan for photos on our local disk (sized nearly 120 GB) was completed in less than a minute – that's an impressive benchmark. A yet more jaw-dropping thing is that the tool found roughly 37,000 images (over 49 GB of data waiting to be restored).
We re-ran the scan of the same drive with the "Deep Scan" toggle in the "On" position. It lasted a little more than 10 minutes and detected almost 240,000 recoverable files. The moral of the story is that even if the quick scan doesn't spot the file you need, make sure you try the deep scan before calling it quits. All in all, the tool is amazingly effective and we give it the thumbs up for its recovery power without a second thought.
---
Help & Support
A combo of a comprehensive product knowledge base and FAQ is at your disposal – these support options are provided via the publisher's website. Also, clicking the question mark icon on the app's GUI will take you to an all-in-one resource that spans every help option imaginable.
You can submit a ticket describing your issue or chat with an online technician if you can't find the right information on your own. Worldwide call-in support is available, too. There are dedicated phone numbers for customers residing in the U.S., the UK, Germany, and the Netherlands.
---
+/- (Pros / Cons)
Outstanding data recovery power
Quick scanning
Supports a slew of file formats
Recovers from a vast range of storage devices
Retrieves data from missing partitions, encrypted, and RAW drives
File preview
Creates bootable media
Exceptional tech support
System slowdown during scans
Pricey
---
Bottom Line
From where we stand, Stellar Data Recovery Professional lives up to its name. It leverages a hugely effective technology that works wonders even in complex situations: lost partitions, RAW media, encrypted drives, unbootable system – you name it. Despite powerful file restoration algorithms in its toolkit, the scans are incredibly fast and the file preview feature helps you make informed decisions down the road. Our verdict? Even though the price tag is kind of discouraging, this product is worth giving a shot as it rescues data you thought was gone without a trace.