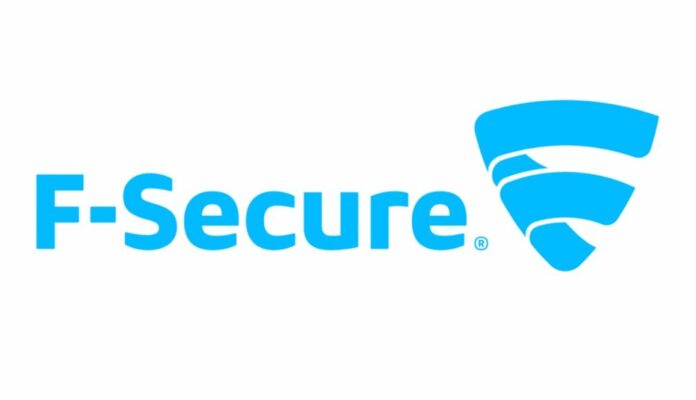 Fundamentals of the updated F-Secure Internet Security 2014 are about retaining the inherently delightful web-surfing experience, notwithstanding any possible hacker intrusion, identity theft, phishing, harmful drive-by downloads and the like.
The protection scores granted to this product by AV-Test Independent Security Institute as of August 2012 denote that it's 100% effective in terms of resisting zero-day virus attacks as well as detecting widespread and prevalent malware samples. There are multiple techniques and features utilized in this product that enable it to live up to this astonishing rating and constantly stay forefront of the cyber safety domain. F-Secure Internet Security 2014 owes this unbiased recognition to the unbeatable firewall, robust spam and phishing defense, decent online identity guard, unfailing malicious websites detection, great parental controls and of course the good old protection against spyware and viruses meeting the highest industry standards.
This software enables defining personalized configuration for many users who might log on to the system so it's convenient to control and diversify the scope of defense and restrict some potentially unsafe activities depending on the current user.
Despite the obvious functional sophistication, the program's interface is really plain and easy to navigate. So let's proceed with the analysis and see how the simple combines with the complex within one utility.
System Requirements
---
Operating System:
Windows XP (Home Edition, Professional, Media Center Edition) / Windows Vista (all editions) / Windows 7 (all editions) / Windows 8 / Windows 8.1
Hardware:
For Windows XP:

CPU: Intel Pentium III 600 MHz or higher
At least 256 MB of available RAM (512 MB recommended)

For Windows Vista / Windows 7:

CPU: all compatible with these Operating Systems
At least 512 MB of available RAM (1 GB recommended)
Additional Requirements:
800 MB or more free space on HDD
High-speed Internet connection
Usability
---
Like with F-Secure's anti-virus counterpart, the internet security suite trialware is available if the user wishes to check out how well the product performs and protects. It is a 30 day evaluation utility that you can install for free, otherwise you can purchase the licensed copy right away. Well, this kind of a choice is always a good thing when it comes to software.
It takes as little as launching the previously downloaded binary installer file to initiate the setup. This approach enables pulling in the files for the most up-to-date version, so you get the current and refined build. Should there be a PC reboot request dialog box or conflicting software alert, just stick to those for trouble-free further use of the application. Generally, installation does not exceed the average timing for analogous competing software – anyway, we find the setup procedure fairly smooth and simple.
One of the first things we noticed appear was the desktop gadget called F-Secure Launchpad which is sort of a shortcut intended to provide quick access to the main interface, the home website and online safety section. The GUI proper is split into three panes ('Status', 'Tasks' and 'Statistics'), with additional options ('Scan', 'Check for updates' and 'Settings') right below them. This structure makes the software easy to understand and use as it contains no excessive or ambiguous components that might aggravate the user's perception and experience. The interface clearly shows the vendor's emphasis on simplicity, which is difficult to overestimate with regard to a program as functional as this.
Although F-Secure Internet Security 2014 is all armed and armored against viruses, spyware and online threats, its influence on system productivity is barely perceptible, so you definitely won't see your system slow down to a crawl or anything of the kind. The only little issue you might encounter is the somewhat time-consuming on-demand scan, whereas the regular on-access scanner appears optimized to be reasonably short.
Features
---
In addition to the routine computer protection, F-Secure Internet Security 2014 utilizes supplementary defense components related to the Internet safety side of the coin. Let's go through the feature set to see how universal the product is at guarding your machine and your online identity.
DeepGuard is a real-time protection component which is meant to prevent infestation by new threats that might not yet be catalogued and included into the signature database. This unique instrument is powered by the cloud uniting the huge user community, so security data is derived firsthand. The tandem of standard malware combating tools and the multilayered DeepGuard technology which underwent a substantial improvement in F-Secure Internet Security 2014 build creates a rock-solid block for the existing and zero-day malware.
F-Secure Internet Security 2014 accommodates an updated firewall that does a remarkable job resisting hacker attacks and blocking viruses that attempt to trespass on your system. The new build is utilizing a redesigned firewall enhanced by supplementary filters and extensive configuration opportunities. This helps the software effectively resist third-party intrusion in home and public networks.
Parental control is implemented by the easy-to-use tool enabling you to define restrictions for different users. You can create multiple Windows user accounts and specify the browsing protection, web page filters and other limits for each one.
Spam prevention and phishing emails blocking are handy and necessary instruments included in the online guard arsenal of F-Secure Internet Security 2014. Be certain that even if you venture to unknowingly click some of those unsafe links, the utility will adequately react and cease the further outbound traffic associated with these URLs. These features are enhanced by the email filtering component which is intelligent enough to label messages that might contain contagious attachments or those aiming to trick you into doing something potentially privacy-infringing.
The software is capable of identifying insecure websites by constantly checking the visited pages against the sandbox.
Protection against identity theft is reliably integrated into the software, keeping keyloggers, spyware and tracking cookies away from the PC.
As a countermeasure to unauthorized remote access to your computer, this Internet security suite utilizes the dial-up control feature which defends you from whatever hackers might try to do for compromising the machine. This function and the firewall are mutually reinforcing to shape up a really hacker-proof environment.
Another non-trivial feature that's worth a special focus is protection against unexpectedly large mobile broadband bills. What it does is reducing the size of database updates when you are using a costly (e.g. mobile) connection. By lowering the amount of data received, the product saves you money.
Perhaps the only feature that we wish were provided by F-Secure Internet Security 2014 is the gaming mode to keep users informed and secured when they are in full-screen mode. Instead, the program tends to delay some activities like scan or updates, which does not really contribute to due protection. Overall, the feature set is well-balanced and covers all critical facets of computer guard.
Efficiency
---
F-Secure Internet Security 2014 copes with its main virus defense objective almost flawlessly. According to the latest independent analysis conducted by the Germany-based AV-Test Institute in August 2012, the lowest it got for protection against malware infections is 99% (detection of malware discovered in the last several months), which is well above the industry average. On the whole, this evaluation criterion shows 6 out of the maximum 6 points. In the meanwhile, the product has an excellent 100% scores for all the other protection benchmarks. While the malware-infested systems repair grade amounts to 3.0/6.0 for Windows XP and 5.5/6.0 for Windows 7, the software still definitely appears to be among the leaders in its niche.
F-Secure have made their product highly effective for 0-day attacks prevention, web activity and email guard as well as rootkits detection and eradication. The extensive line of Internet protection tools embedded into the utility (website advisor, anti-phishing, firewall etc.) will certainly do you an invaluable favor during web-surfing.
Beyond doubt, this application is therefore an unmistaken right pick for maintaining your online safety and keeping your computer intact.
Help & Support
---
Detailed information on phone support numbers, online chat access, email contact details, the user forum and other comprehensive support data are clearly outlined and provided on F-Secure website which is linked to directly from the Launchpad on your desktop. Additionally, some basic interactive help and documentation can be retrieved via the corresponding GUI option. On the whole, support is easily available, responsive and helpful.
+/- (Pros/Cons)
---
Simple user interface
Supports Windows 8
Splendid protection scores
Blocks malicious and phishing URLs
Redesigned effective Firewall
Improved DeepGuard live protection component
Parental controls
Personalized user settings
Helps avoid excessive mobile broadband expenditures
No gaming mode
Occasionally lengthy on-demand scans
Bottom line
---
F-Secure Internet Security 2014 is able to keep your identity safe and sound whatever you do. The stunning protection scores, easy-to-use user interface and great features help you securely enjoy every aspect of computing and Internet surfing to the fullest. The program is merciless on viruses and ultimately user-friendly.