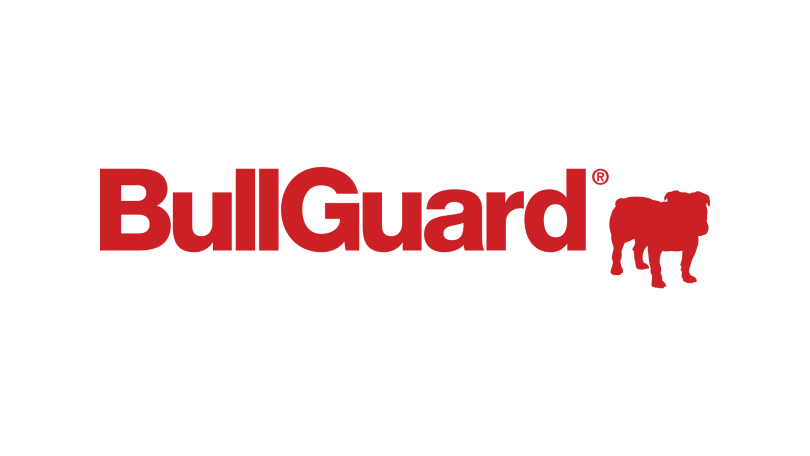 BullGuard Company's origin dates back to 2002 when they came up with a simple all-in-one software solution to protect Internet users. This initial endeavor turned out a great success, listing over 3 Million customers a year after the launch. Throughout the 12 years of existence, the vendor has substantially expanded the product line, additionally covering the niches of antivirus, mobile security, anti-spam and online backup. And yet, the most popular and most widely recognized is the BullGuard Internet Security suite which we are going to review and evaluate here.
Speaking of third-party reviews of this software, it has successfully passed all recent AV-TEST and Virus Bulletin evaluations, showing decent scores across all the basic criteria and being particularly good at overall computer protection. The product integrates antivirus, built-in firewall, spamfilter, safe browsing features, recently added protection against browser hijackers, parental controls, PC tune up tool, vulnerability monitoring, data backup and a number of 24/7 support opportunities.
Although BullGuard has not yet reached the recognition which some worldwide-known competitors can boast, it's definitely on the right track judging from the efficiency and user-friendliness that are hard-coded into the product line.
System Requirements
---
Operating System:
Windows XP (SP2 or higher) / Windows Vista / Windows 7 / Windows 8 / Windows 8.1
Hardware:
At least 850 MB free HDD space
1 GB RAM or more
Additional requirements:
Permanent Internet connection (dial-up minimum)
Usability
---
The generally appreciated option of getting a free trial is made even more luring in this case as the vendor provides 60-day duration thereof, while most competitors suggest 30. Once the tiny 318 KB stub installer gets downloaded and executed, the further setup process is a matter of several clicks, requiring little user involvement, which is a good practice. Generally, the newest version's setup is fast and smooth, unlike its forerunner which required creating a user account prior to even getting the download and took a while to install. Another little thing to note is that the program checks for conflicting software during the setup and recommends you uninstall it if any – however, you can pick the 'Install anyway' option at your own discretion.
Buying the product right away means you pay $59.95 for 1-year subscription (up to 3 computers, 5GB backup as a bundle). Depending on certain preferences such as subscription length, backup size and number of PCs to secure, you can customize your order using their flexible subscription system.
The updated user interface has been significantly revamped. Apart from the elongated shape it inherited from the previous design, the new GUI has got a different functional structure under the hood. The left-hand menu pane on the preceding version's main console has transformed into a total of 7 large buttons occupying the central part of the interface: Antivirus, Firewall, Backup, Vulnerabilities, Spamfilter, PC Tune Up, and Parental Control. Every one of these buttons has a status icon for the respective feature and a shortcut to the configuration. This is an ultimately intuitive take on GUI design.
None of the tasks, when activated, turned out to be a burden for our lab machine's processing ability. Naturally, the scan and updates take time and some memory to complete – the full scan lasted a little less than an hour, whereas quick scan took a few minutes to run. The regular security activities can be scheduled to go off at a certain time or when the PC is not in use. Moreover, owing to the PC Tune Up feature you can get your system's functioning optimized by deleting junk files and old software traces, and addressing errors in Windows Registry. This can slightly improve computer performance, within reason of course.
Apart from the quite lengthy first full scan, BullGuard Internet Security 2015 generally works smooth and exhibits decent usability patterns.
Features
---
The current version of BullGuard Internet Security delivers a number of smart and rather handy features contributing to identity protection, guarding an entire family's online activity, and enhancing the performance of the machine: it provides online backup storage, robustly organized parental controls, and the PC Tune Up feature. Meanwhile, the kernel of the product's protective power is delivered by the good old antivirus and secure browsing options, so let's get to know this software from the feature angle to see how versatile it is.
Antivirus goes above and beyond the regular protection due to the sophisticated Behavioral Detection technology which allows the software to identify all types of prevalent infections out there. This approach powering the antivirus engine makes BullGuard Internet Security 2015 well armed against 0-day threats as well as the catalogued malware.
Firewall supplied by BullGuard is what keeps you safe when it comes to hacker attacks and other remote intrusion attempts. Being easily and extensively customizable, the Firewall prevents identify theft and puts no one but you in charge of your Internet traffic going back and forth.
We have mentioned Spamfilter a couple of times above, which is not by accident. Dealing with spam is among the essentials of the average online security suite, given the prevalence of this technique in the global cybercrime and fraud schemes. BullGuard's Spamfilter identifies and handles phishing attacks, virus distributing emails and foreign language scams to safeguard you from the menaces invented by wicked social engineers. This feature is compatible with Microsoft Outlook, Mozilla Thunderbird, Windows Live Mail, and IncrediMail clients.
Safe Browsing – now we are getting into the pure Internet security domain. Using search engines is completely safe with this feature at your disposal. Based on state-of-the-art sandboxing, BullGuard's Safe Browsing tool displays recommendations directly in the search results to caution you against visiting potentially harmful websites.
The product now goes with browser hijack countermeasures, which is a new feature keeping adware programs away. This is, obviously, BullGuard's response to the prevalence of malicious browser extensions and toolbars these days. These unwanted apps modify the browsing preferences in order to either redirect Internet traffic or display annoying ads in web pages. Owing to this new security tool, such threats will fail to do their bad job.
Parental Control is a great feature to have when people other than you get to use your computer; this applies especially to kids. The variety of options within this protection component enables setting different restrictions on the time your children spend online and the website categories they are authorized to visit. Web-surfing activity monitoring is another capability built into BullGuard Internet Security's Parental Control.
PC Tune Up is not quite a computer protection instrument, being an intelligent feature that helps you manage system performance. It checks your machine for redundant items and remnants of uninstalled software, and wipes these unnecessary files clear. This should increase free disk space and therefore speed up your PC. Additionally, PC Tune Up is capable of finding and fixing Registry errors, and advises on the actions to take for optimizing your system's productivity.
Game Mode is precisely what the notion implies: it allows combining protection with full-screen activities, so you don't have to sacrifice either of those. Non-critical alerts, database updates or scans will not be triggered while you are playing, making full-screen presentations, etc.
The Backup feature is one of the things making BullGuard Internet Security unique. It gives you a specified online storage (5GB by default) where you can keep your sensitive files without worrying about them getting compromised. Furthermore, these items can be easily accessed at any time both from your computer and from a mobile device – all you need to do is enter the appropriate access details to view or download them.
Cybercriminals tend to monitor and take advantage of exploits in outdated software. Such security holes, known as vulnerabilities, can become a pathway for unauthorized computer access and system contamination. BullGuard's Vulnerability Scanner addresses this issue by identifying such software on your computer and finding the required updates.
Efficiency
---
Protection scores exhibited by BullGuard Internet Security 2015 across all major platforms are high enough to inspire trust. The latest evaluation by AV-TEST IT-Security Institute states that the software does an exceptionally good job protecting against widespread and prevalent malware (effective in 100% of the cases), whereas defense from 0-day malware attacks is a little below the industry average (95% effective). According to AV-TEST, the product shows a consisent 5.5/6.0 by protection, performance, and usability. As per the recent AV-Comparatives Real-World Protection Test, though, BullGuard has blocked 90.5% of the viruses, which is not that good of a result. And yet, the overall defenses you get are decent enough to keep your personal data intact and avoid critical system infestation, so most users shouldn't feel lack of security with this suite.
Help & Support
---
Although there is no telephone support available, BullGuard offers quite an extensive selection of options to get assistance. They provide round-the-clock live chat and email support in English, and set specified timing for live help in a number of other languages (German, French, Danish, Spanish, Dutch, Swedish, and Chinese). Additionally, the self-help materials such as Frequently Asked Questions, known issues, product manuals, technical guides are there for you whenever they are needed – you can access those on the vendor's website www.bullguard.com. Most of these options are also accessible directly from the 'Support' menu in the main GUI. Yet another help source that's at your disposal is the User Forum containing virus removal, general security and beta testing sections.
+/- (Pros/Cons)
Light-weight and fast
Easy to use and customize
Default 5GB online backup storage
New hijacker protection feature
PC Tune Up for optimizing system performance
24/7 tech support
60-day trial available
Relatively low 0-day protection scores
No telephone support
Lengthy full scan
Bottom line
---
Super-intense competition in the online security niche inherently implies elevated user expectations and imposes ongoing sophistication of this type of software. Does BullGuard Internet Security rank to be trusted for protecting your online life? We believe it does, mainly due to good detection scores and nontrivial approach to delivering features like online data backup, top-notch safe browsing, smart parental control, unique system performance optimization opportunities, and 24/7 support. Despite some current issues with effectiveness of combating 0-day attacks, our test proved that this suite will not fail fighting off most hazardous threats, so defense will stay on a sufficiently high level to meet the average customer's needs. Overall, BullGuard Internet Security 2015 combines adequate online protection with remarkable usability and smart features to keep you and your family on the safe side of the web.