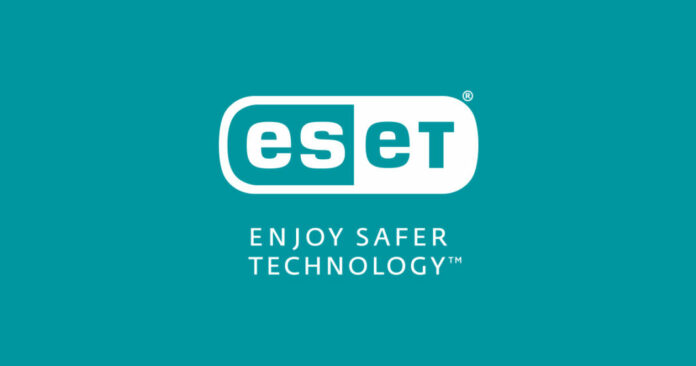 Being light on system resources and offering a commendably high degree of Internet protection are prime 'business cards' of ESET Smart Security. The company behind this particular product, as well as quite a few other security oriented solutions, is truly an old stager in the industry, its origin dating back to the late 1980s when the first known computer viruses came to be. ESET has since succeeded in becoming one of the world's most commercially successful IT security projects, with over 500 employees and millions of satisfied customers all over the globe. Covering the niches of antivirus, antispyware, mobile security and Internet security both for home and business, the vendor delivers all-inclusive protection, dedicated support for a vast customer base, and sets remarkable usability benchmarks.
Some of the things most commonly associated with ESET Smart Security 8 are great user experience, well-balanced feature set and an extensive list of threats it is able to take care of. More specifically, the benefits include proactive protection based on ESET's innovative ThreatSense technology, outstanding performance, minimum annoyance, emphasis on timely updates, Host-Based Intrusion Prevention System (HIPS), parental control, antispam, game mode, external device scanning, Social Media Scanner, Anti-Theft feature, Vulnerability Shield, enhanced Exploit Blocker, and the new Botnet Protection functionality.
Since the overall impression is derived from details, our intent here is to single out specific facts about this application and test it by several pre-defined criteria so as to measure its functionality and reliability, and put it all on a tangible scale.
System Requirements
---
Operating System:
Windows Home Server 2003, 2011 / Windows XP / Windows Vista / Windows 7 / Windows 8 / Windows 8.1
Hardware:
Processor: Intel or AMD x86-x64
55 MB free disk space
Usability
---
Availability of a 30-day free trial along with the commercial distributive calls forth the first choice you are to make here. Notwithstanding the pretty large functional load on the program, it turned out a trifle to use. Installation went smooth and quite fast, but for one minor thing that kind of added an additional click to the procedure, i.e. a screen asking whether you are willing to have the PUP (Potentially Unwanted Program) protection activated. We'd rather this feature was included into the security suite by default without the user being asked during setup. And still, this wasn't really an issue, so the app installed within a little over a minute, which is perfectly okay.
User interface might appear simplistic, but that's definitely a positive trait. We believe the absence of upper menu to be on the plus side as all the main items are fitting perfectly into the left-hand navigation pane – so why occupy excessive GUI space? We liked the color scheme, too. Shades of blue are dominating here; we guess this contributes to the peace of mind the vendor tried to 'hard-code' into the app.
ESET Smart Security's interface turned out to be sufficiently informative, displaying your current protection level split by a number of targeted areas. The 'Computer scan' tab provides additional options such as showing scan with a log in a new window and enabling shutdown after scan. Using the 'Setup' menu, you can enable / disable specific protection modules within four sections: Computer (Real-time file system protection, HIPS, Anti-Theft, Gamer mode, Anti-Stealth protection), Network (Personal Firewall and Network attack protection, Botnet protection), Web and email (Web access protection, Email client protection, Antispam protection, Anti-Phishing protection), and Parental control. Clicking 'Tools' enables defining your security preferences, temporarily disabling protection, managing the quarantine, activating ESET Social Media Scanner, creating rescue CD (ESET SysRescue), submitting a file for analysis, etc. It's handy that hovering your mouse over GUI items displays brief infotips on what a particular feature does.
The product's performance parameters ensure you don't have to wait long for the principal tasks to be completed. CPU usage goes up once in a while during regular updates, but this in no way affects the productivity of the system. On the whole, ESET Smart Security 8 is a really resource-friendly utility that doesn't put much of a burden on a PC, which shows it to advantage as compared to most of the competing programs.
Features
---
What makes a good Internet security suite is a feature set that facilitates controls and contributes to protection on an appropriate level. Let's see if that's the case with ESET Smart Security 8. Below is a brief overview of each key feature integrated into this application:
ThreatSense Technology denotes ESET's understanding of antivirus protection. This is a sophisticated engine composed of advanced heuristics (code analysis, emulation, generic signatures) and the conventional malware signatures, enabling timely detection of zero-day infections and new viruses belonging to known families. This contemporary approach is a step towards catching up with cyber criminals, no matter how hard an objective that is. ThreatSense proved to effectively detect and neutralize worms, viruses, trojans, rootkits, adware, potentially dangerous applications and other pests.
Antispyware feature complements the antivirus to respond to the varied digital threatscape out there. This component targets online parasites that aim at violating your privacy and deploying identity theft.
Host-Based Intrusion Prevention System (HIPS) is liable for monitoring network activity to spot and cease unauthorized access attempt or other malicious behavior. The bad packets therefore get dropped to help you evade further outcomes of infestation, intrusion or unsolicited modifications made to your system.
Cloud-Enhanced Whitelisting, or ESET Live Grid, is a reputation-based technology powered by the cloud environment to ensure fast detection of malware samples. This technique is capable of distinguishing between reputable files and viruses, thus you get protection against the newest bad stuff and social media exploits in real time.
To prevent contamination from optical storage devices (CD, DVD) or USB memory drives, ESET Smart Security accommodates Removable Media Control feature. It disables autorun from these drives and blocks by device ID.
Personal Firewall complements the corresponding default feature provided by the operating system to augment protection value and implement additional counter-intrusion and anti-hack measures.
Antirootkit is a feature which is intended to expose and intercept malicious objects that are made to do a great job hiding certain processes on the compromised machine. Rootkits attempt to keep security software from detecting malware executables, thus promoting further infestation of a PC. ESET therefore has a countermeasure of its own for this latent menace.
The Antispam functionality is aimed at blocking potentially dangerous or misleading emails, including attached objects that might be bundled with trojans or other insecure items.
The Parental Controls feature makes it feasible to manage your kids' web-surfing activity, allowing restrictions by website category (adult, gambling, etc.), specific URL and even the time spent online.
The purpose of the web-based Anti-Theft feature is to help you locate your misplaced or stolen laptop using Wi-Fi, as well as access your files remotely. Additional advantages include ability to switch on the PC's web cam, view snapshots of the screen in real time, and perform smart Anti-Theft diagnostics to get better chances of keeping your private data secure in case of theft. Please note that Anti-Theft does not run on MS Windows Home Server systems.
Owing to the Anti-Phishing component built into this utility, your identity is protected against the scams targeting your personal access credentials for online services, including commercial and e-banking sites. Such fake sites mimicking genuine ones are immediately identified by ESET and blocked for good.
Social Media Scanner is intended to filter out malicious content on your Facebook wall and monitor private messages for attributes of malware or scams.
Exploit Blocker is ESET's countermeasure for security holes in popular software such as PDF readers and web browsers. This channel of contamination is being increasingly used by cybercriminals as it circumvents detection by some security utilities.
Botnet Protection is there to make sure your computer doesn't get compromised by malicious software whose goal is to use the machine in large-scale network attacks.
Unwilling to get pop-ups and frustration from routine security tasks triggered while you are playing games on your PC? Gamer Mode does the trick here by suspending popup alerts, scanning and scheduled tasks when you are in full-screen mode. While your computer remains protected, the security modules require no interaction on your end. Gamer Mode also keeps you from getting distracted while viewing videos or doing full-screen presentations.
Efficiency
---
Results obtained by a number of authoritative evaluation resources that tested ESET Smart Security state it ranks to be in the top of the ratings across the board. For instance, AV-TEST's latest score by Protection criterion is 5.5 out of 6.0, being a decent result exceeding the industry average. In our test the product did a fairly good job, detecting and removing most of the malicious components from the infested lab machine – none of the critical threats that could inflict serious damage to the system were missed. Furthermore, as per the latest malware removal test by AV-Comparatives, ESET got an Advanced rating. Moreover, the really low false positives rate and good across-the-board user feedback are by no means to be neglected. From where we sit, we are inclined to affirm that ESET Smart Security 8 is a program that will keep you generally safe and allow for no irrecoverable system damage.
Help & Support
---
ESET's support is split into two groups: home and business, each one containing an extensive number of options to get help when you need it. Home support (the one applicable to ESET Smart Security) is composed of Frequently Asked Questions, documentation, knowledgebase videos, user forum, online form for submitting your case (not to be confused with live support). In regards to direct support, the telephone contacts are kind of hard to find on their website. The 'Contact' page does contain the customer service number, but shouldn't it be indicated right there on 'Support' page as well? You can additionally follow customer support in Twitter where they add links to new articles and videos related to a variety of issues. But the really unique thing about this product is the 'Cybersecurity Training' interactive module which appears to be a comprehensive and thorough tutorial on how to protect your PC and online identity – this is probably one of the best instances of customer security orientation that we have seen.
+/- (Pros/Cons)
Light-weight and fast
Trial version available
Excellent usability
Very low false positives rate
New Botnet Protection feature
Improved Exploit Blocker
Remarkable parental controls
'Cybersecurity training' feature
Support: no live chat, phone numbers are hard to locate
Bottom line
---
ESET Smart Security 8 is one of the least obtrusive Internet security suites we have tested. Its features are more than enough for assuring convenience and appropriate protection for your online activities. While repair efficiency and overall protection scores are fluctuating across different tests, the chance of outer intrusion going through or critical infections infiltrating your machine is negligible. Outstanding usability and excellently balanced feature set make this product an unmistaken choice.