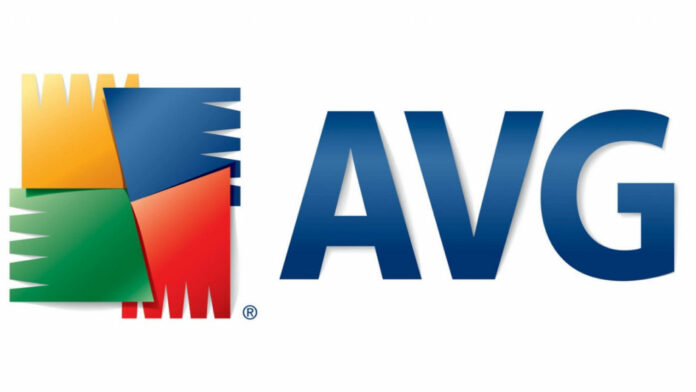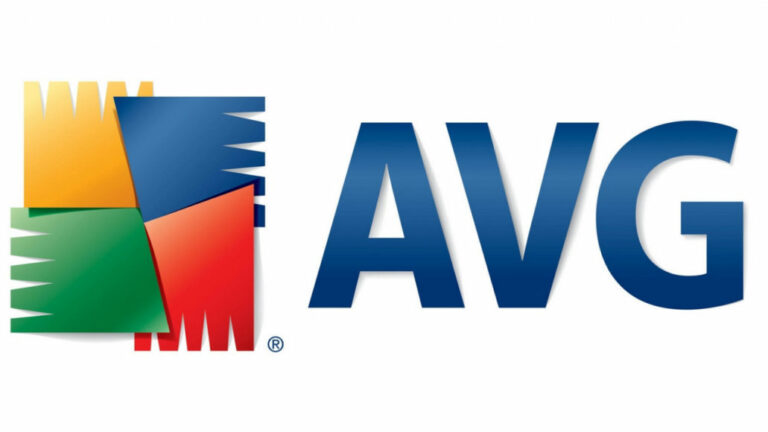 AVG Internet Security suite is renowned to be one of today's leading security utilities, offering rock-solid protection from Internet scams and viruses, keeping one's personal data secured and creating a safe environment both for work and entertainment on a desktop, laptop or a tablet. This is another product of AVG series developed specifically to combine facilities for fighting existing as well as new and emerging cyber threats. The functional aspect can probably satisfy any sceptic as this program is literally stuffed with filters, scanners and other tools aimed at maintaining the safety of your web surfing activities, online gaming and routine work with documents, email etc.
So, let's see what you get for the money you pay. Now supporting Windows 8.1, the fresh 2015 build of AVG Internet Security is close to unsurpassed at protecting your machine from viruses, malware, spam, phishing and other threats residing on the web. The second advantage deals with your online privacy protection: no more issues sharing personal content on the web, no more stolen data, no more inbound or outbound attacks on the computer or your home network. Although relatively high, the price of $54.99 and this entire set of defense instruments are probably a match.
The numerous awards granted to this product speak for themselves. It is AV-TEST certified and has won Softonic Editor's Choice, Virus Bulletin 100 awards, high AV Comparatives rating – to list just a few. The authors of this application claim it "protects your PC and your privacy". The question that arises at this point is to which extent this is true. Let's go ahead and figure that out.
System Requirements
---
Operating System:
Microsoft Windows XP / Windows Vista / Windows 7 / Windows 8 / Windows 8.1
Hardware:
CPU: Intel Pentium 1.5 GHz or faster
Memory: 512 MB of RAM
HDD space: 1000 MB
Additional Requirements:
Browsers supporting AVG LinkScanner technology: IE / Mozilla Firefox / Google Chrome
Usability
---
There's hardly anything complicated in using AVG Internet Security 2015 as it can be downloaded (stub installer is 4.4 MB large), installed, configured and used without much effort. But everything in its turn. The first choice to make here is whether you are going to purchase the product all at once, or give the free trial a shot to test it and make up your mind. In terms of simplicity, installation compares to the download process, that is, it's more than straightforward and clear. One of the options to select from is the language, with 22 available for the moment. Moreover, the setup doesn't take much time, so you should be done within minutes. This being completed, follow the software's tip and restart your computer so that it all settles down correctly.
There have been only minor changes made to the user interface design in the 2015 edition. The idea of the GUI has been preserved as it is still reminiscent of the Windows 8 style. The interface's components are not really as right-angled as in the previous build. The tile-shaped buttons for Computer, Web, Identity, Emails and Firewall are still there, but they now enclose round icons whose color depends on the protection status. All in all, the GUI turns out handy, clean and straightforward after a while of using it.
This suite is fairly fast overall and does not cause any particular slowdowns when running in its routine mode. The previously reported long scanning times and high usage of system resources seem to have been addressed in this upgraded edition. Generally, having to sacrifice performance for maximum protection appears to be no longer the case. However, the software adds a couple of extra seconds to the boot times and slightly slows down the browser if the respective add-on is installed. These issues aren't drastic as they used to be, but they are partially still there.
Therefore, the above minor drawbacks set aside, we've got a powerful, yet intuitive and easily understandable Internet security suite here. Let's now move on to learn more.
Features
---
The options constituting AVG Internet Security's feature set strictly pursue the goal of controlling and maintaining safety of the operating system, protecting the user's sensitive data, as well as optimizing system performance. Here is a brief review of the key features this utility is equipped with.
Secured web browsing means you may confidently access any Internet page you want, the only thing being it has to be safe. When a threat is found AVG alerts you before you enter the contaminated site. In case a malicious code tries to infiltrate the system, you also get a warning and the dubious web resource remains blocked. The point is that this feature is not a nuisance, it doesn't bother or interfere with your routine Internet surfing – it simply provides web browsing protection. 'AVG Do Not Track', 'AVG Identity Protection', 'Antispyware' and 'AVG WiFi Guard' features will guard you from unwanted tracking by social networks and ad companies, suggest solutions for improved web surfing experience, and protect you during Internet sessions within untrusted networks.
'AVG Anti-Spam', 'AVG Online Shield', and 'AVG Email Scanner' sustain security of your messaging, identifying spam, potentially unsafe downloads and harmful email attachments.
'AVG LinkScanner Surf-Shield' covers the safety of your Internet browsing. Owing to the extension added to the web browser, the feature detects potentially harmful links and keeps you from going there.
'AVG Enhanced Firewall' is what you actually need for home and office computer or network. It takes all the Internet activities under control and is in charge of detecting intruders and keeping them away. AVG firewall is actually better and more effective than custom Windows equivalent as it prevents both inbound attacks on your PC and outbound attacks, where cybercriminals attempt to take advantage of your computer to attack other users. Plus, it protects your online shopping and banking.
'AVG Protective Cloud technology' ensures automatic updates of the antivirus filters with the newest threats spotted in the cloud. You therefore get protection against the recent and emerging threats.
'Game mode' will be a pleasant surprise for those who are keen on games, including online ones. Since regular updates and the execution of the security tasks in general might cause freezes and annoying lags when gaming, AVG Internet Security 2015 accommodates the feature optimizing the app's functioning during such activities and preventing digital profile data thefts.
'AVG Smart Scanner' adjusts the program's functioning mode (high- or low-priority) depending on whether the computer is being currently used or idle.
The 'Turbo Scan' feature dramatically reduces the time required for performing virus checks due to following a scanning sequence that reflects the order in which files are saved to the HDD.
'Auto-Fix' is definitely one of the most intelligent features incorporated in AVG Internet Security 2015. The application reports errors or security issues to the vendor's labs and consequently gets best configured for the problem to be resolved. All it takes to take care of such risks is clicking the 'Auto-Fix' option on an alert message that appears – and this gets resolved.
'AVG Accelerator' improves content delivery speed (downloading files, playing streaming content etc.). With this feature in store, viewing online videos becomes a consistently smooth experience.
'AVG File Shredder' is there to make sure your deleted private data is gone for good, whereas the native Windows removal of files leaves room for restoration with forensic tools.
The idea behind the 'AVG Data Safe' feature is to enable users to encrypt files (documents, images, videos, etc.) and store them in a password-protected virtual repository on the computer. This capacity is particularly valuable given the proliferation of malicious programs like crypto ransomware which compromise user's data and extort money in exchange for giving it back.
It's remarkable that AVG developers succeeded in fitting this whole sophistication into their Internet security suite – nothing is overlooked related to online protection, and it additionally has features beyond the actual purpose being pursued.
Efficiency
---
Let's start off here by resorting to independent analyses. In their most recent evaluation, the AV-TEST IT-Security Institute came up with the following results: the tested build of AVG Internet Security got 97% score at protection and detection of actively running widespread malware, including rootkits. The rest of the evaluated parameters are not perfect, yet mostly above the industry average.
On the whole, the software being tested appears to exhibit stable dependability. The AV filters are constantly looking for and effectively identifying malicious code on the web and are kept updated automatically (by the way, the updates do not influence the system's productivity). The Enhanced Firewall monitors the Internet activity and prevents you from getting hacked; the antivirus, anti-malware and anti-spyware components block threats and protect your identity; and finally, AVG even helps accelerate the computer's performance.
Although some users might consider this product's firewall and antivirus modules too severe, we are certain that's for the better. There is therefore no room for doubt that AVG Internet Security gives you the protection that you can rely on.
Help & Support
---
AVG Internet Security 2015 users get a fairly solid set of supported options. Being a customer, you get a variety of options to address your issues, be it product configuration or a tech query. Help opportunities are outlined and provided via support.avg.com web page. The options accessible through the page are telephone support, online chat (available on weekdays), email, FAQ, AVG Community and some hot topics on common problems. In-depth premium support is provided through the TechBuddy service which is available via phone or chat, both free of charge.
It's great to know you can get help round the clock and regardless of your location. One thing we'd like to point out is licensed users enjoy substantially larger privileges in terms of support, which is, well, pretty natural.
+/- (Pros/Cons)
---
Light-weight and fast
Intuitive interface
Intelligent firewall
Anti-spam filter
Data security features
Includes system performance optimization tools
Supports Windows 8.1
Not perfect protection scores
Affects boot time and web browsing speed
Bottom line
---
Overall, we can't help admitting that this product is a true breakthrough in the Internet security domain. Despite the fact that AVG Internet Security might call forth minor performance issues during scanning tasks, it does attempt to maintain system productivity balance while providing the protection you expect. Going back to our Intro, the product actually "protects your PC and your privacy" – so it's not a myth, and it's not busted. This product intelligently identifies viruses, spyware, online scams, keeps hackers away and leaves nothing to chance when it comes to security.