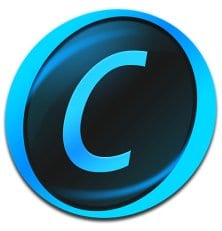 IObit Advanced Mobile Care 3.2 is a user-friendly and dependable app for maintaining security and smooth performance of an Android device.The recent launch of the upgraded IObit Advanced Mobile Care app became quite a momentous event for Android users who take security of their devices seriously. In fact, it's got way more than plain security built in, additionally featuring tune-up extras and smartphone/tablet maintenance tools such as App Manager, Game Speeder, Battery Saver, and Task Killer. Further covering physical theft countermeasures, data safety, and user privacy concerns, IObit accommodates refined Anti-theft capabilities, Cloud Backup, Privacy Advisor/Locker, and Call Blocker. All of these undoubtedly valuable features complement a complete and appropriately balanced set of Android gadget's security and optimization instruments which will surely meet most exacting users' needs.
The brand-new IObit Advanced Mobile Care version 3.2 is beautifully designed to deliver pleasurable customer experience. Getting a smart-looking app as sophisticated as this one feature-wise is worth a lot, especially considering that it's absolutely free. Intrigued? Learn more details in terms of more down-to-earth evaluation criteria provided in this review.
System Requirements
---
Other:
At least 5.7MB free memory space
Usability
---
Installation of IObit Advanced Mobile Care 3.2 is a matter of literally seconds, mainly depending on the Internet speed during the download. The file proper is a little under 5.7MB large. Completion of the setup is accompanied by three welcome info-screens about one-tap scan and smartphone speed-up experience, tablet compatibility, and lost device location features. Next comes the Scan screen for the user to trigger the process of Android system check for viruses, junk files, unsafe tasks, and cache problems. The scan shows progress information and turns out speedy – in our case the app came up with results in 25 seconds, reporting a couple of junk files and suggesting cache cleanup. Clicking the Repair button that shows up right after the above procedure addresses the identified issues in close to no time at all. Overall, it struck us from the start that the app exhibits fantastic performance: no freezes and virtually no need to wait for the scan and repair to complete.
The user interface is remarkably simple. The main console contains a blue circle denoting the Scan launch option, which is surrounded by two slightly dim buttons at the top (Invite Friends and Preference), and the general menu down at the bottom. By default, the latter is represented by Game Speeder and Battery Saver, and clicking the cube-shaped button in between makes the menu additionally expand to display the rest of the primary features as well: App Manager, Task Killer, Privacy Advisor, Privacy Locker, Anti-theft, and Cloud Backup. This sort of controls is handy and intuitive; therefore no issues should occur even for beginners. Toggling the settings is really simple, too. Just go to Preference, and you will see the following configuration subgroups: General (Ignore List, Icon in status bar, Load automatically at Android startup, Language, Invite Friends), Function (contains settings for the main features plus Call Blocker), Updates, and Others (general software information and the factory settings restore option). IObit Advanced Mobile Care 3.2 currently supports a total of 29 languages, with four new added in this particular build: Portuguese, Serbian, Greek, and Korean. During the test we truly enjoyed the GUI navigation ease as well as the black color scheme mixed with grey and blue components. The app looks both professional and friendly at the same time. Furthermore, you can make use of the desktop widget providing quick access to the application's main panel.
In terms of device performance impact, IObit Advanced Mobile Care 3.2 proved to be one of the lightest Android security apps we have come across. It's been already stated that scan and repair speed is admirable. With regard to smartphone/tablet processing benchmarks, not only does this piece of Android software have minor influence on a gadget's productivity – it has built-in battery saving options and optimization capabilities. Generally, speaking of usability, IObit has definitely succeeded in developing an app that is resource- and user-friendly.
Features
---
Competitive is the right word to describe this app's feature set. It combines several essential niches, including real-time protection against Android malware, privacy defense, anti-theft, data backup – all in tandem with OS performance monitoring and optimization tools. Below is an overview of the individual features IObit Advanced Mobile Care 3.2 provides.
Real-Time Virus Scanner checks the device for harmful software as well as infected and junk files. It can be launched at any time with just a single tap, or configured to automatically perform certain actions following specified events, e.g. scan files once downloaded. The 'Scan SD card' and 'Scan App once installed' options are on by default (can be deactivated though if needed). Cleaning smartphone's cache is another functionality referring to this feature.
Anti-Theft was first added to version 3 of the app; it's helpful for locating a lost, misplaced or stolen phone, and getting it back if everything goes the right way (the SIM card is not removed, etc.). What you do is make sure you turn on the Anti-theft feature on your device and set the corresponding password. Then, if that phone is lost, you can use another phone with IObit Advanced Mobile Care installed on it, open 'Find lost phone' panel, enter the phone number of the lost device – and get the location of the latter, activate sound alarm, or lock it. What we wish would be provided here is a feature addressing SIM removal, e.g. one that sends you a message with information on a new SIM card that someone (possibly a thief) inserted into your smartphone.
Privacy Advisor shows all the permissions of the apps installed on your smartphone. Some examples of such permissions are making calls without dialing; tracking your location; reading contacts, calls logs and call duration; reading your messages, etc. With this feature at your disposal, you will be able to view all of these data in a single screen.
Privacy Locker enables password-protecting your files to prevent other people from accessing them. This feature makes it easy to lock your images, videos and other items, thus hiding those from someone else's prying eyes.
Cloud Backup allows users to store backup copies of their contacts and call logs inside a secure remote location, so that in the event of hardware failure, theft or loss of your phone you can still get hold of your contacts and call information by restoring them.
Task Killer is there to help terminate running processes that consume your phone's resources. Although Android provides a similar feature of its own, some might find this one useful.
App Manager is intended to facilitate moving apps from phone to SD card and vice versa, allows batch deleting APK files and completely uninstalling third-party Android software. Additionally, it sorts apps by size, name, and displays accurate information on the phone's free memory space.
Along with displaying real-time information on remaining battery time, health, voltage, temperature, and current battery usage by applications, Battery Saver makes it easy to adjust energy consumption and thus prolong battery life. The configurable components here are screen brightness, wireless networks activity, sounds, mobile data, sleep interval, AutoSync, and the Airplane mode. It's worthy of a mention that Battery Saver built into the previous version of the app went with pre-defined modes, while in version 3 you need to configure these parameters on your own. Another thing we noticed is that this feature is displaying somewhat incorrect data on remaining battery life.
What Game Speeder does is it optimizes OS performance in order to make sure games run smooth on your phone. Additionally, this feature keeps you from being disturbed when playing games, e.g. by disallowing vibration and the like.
The System Tuneup feature makes it as easy as ABC to clean your smartphone's memory and cache as well as delete junk files that might be cramming up the memory space. Just trigger a one-tap scan of your gadget, and it will determine what needs to be cleaned in a matter of seconds. What you get on the output is a boost of your device's task processing speed.
Call Blocker is not listed among the main features, but it's actually there – just go to Preference and locate it under the Function menu. With this functionality, you can create call blacklists and thus prevent certain specified numbers from getting through to you.
Efficiency
---
While delivering a great deal of system maintenance features, IObit Advanced Mobile Care 3.2 appears to be security-oriented to an appropriate extent. Its real-time protection module targets Android viruses and apps that clearly pose risk to user privacy. The system is also monitored for 'junk files', which denotes a pretty generic category embracing invalid files, app log files, system temporary files, thumbnail cache files, browser history and search records, as well as call logs and message history. All of the latter are easily configurable, and each one can be set to 'Ignore' at any time if desired. A scan by IObit can also clear your phone's cache, thus performing both device tune-up and a protection-related task through wiping possible malicious code sticking in there. In its turn, the Task Killer will assist in stopping persistent processes some of which may be noxious or have viral traits. During our test this toolkit spotted several junk files and recommended that we had the cache cleared – both addressed in one tap and within a couple of seconds.
Help & Support
---
While pretty straightforward and failproof in essence, IObit Advanced Mobile Care 3.2 does not provide users with much of a versatility when it comes to support. In this regard, customers are basically restricted to the ability of sending an email describing their issue over to mobilesupport@iobit.com, which is indicated in the About section under the app's Preference menu. Those using free version, which this app is, are not guaranteed to get a response within 48 hours though. We found the FAQs provided on the dedicated web page for IObit Advanced Mobile Care not very comprehensive. Furthermore, there is no product manual for this app on the vendor's site. Perhaps just one more option of getting help is to go to IObit Forums that have a separate section for this product.
+/- (Pros/Cons)
---
Reliable real-time virus protection
Anti-Theft added
Cloud Backup and Restore
Privacy Advisor/Locker
Highly effective Game Speeder
Battery saving options
Free of charge
No countermeasures for SIM removal within Anti-Theft
Issues with battery stats accuracy
Support options are Ok as for a free app, but could be better
Bottom line
---
The vendor of IObit Advanced Mobile Care has succeeded in attracting a large user base within a relatively short time span that the product has been around. According to Google Play stats, this app has gotten 1-5 million installs. Considering that this achievement was a matter of months, this fact alone testifies to a lot. The upgrade to version 3 came out really promising, providing features like Anti-theft and Call Blocker; refined Battery Saver; tablet support, including Nexus 7; and extended language support. That's a splendid overall functionality for a free application. The minor downsides we singled out in the Cons section are nothing critical, and hopefully those will be addressed shortly. Generally, this is a user-friendly and dependable app for maintaining security and smooth performance of an Android device.