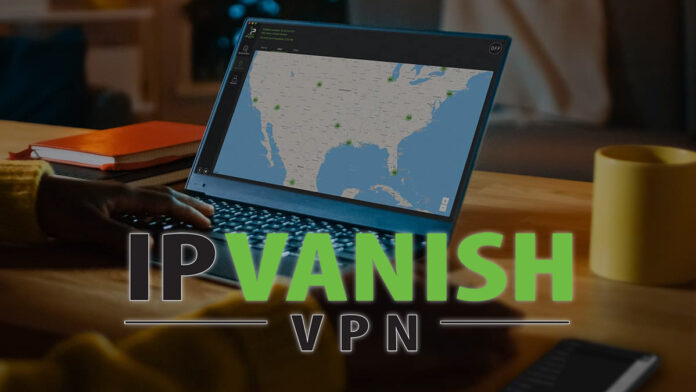 IPVanish is geared toward protecting your online activities from prying eyes through data encryption and IP obfuscation, and it does its thing immaculately.
Intro
---
VPN isn't an obsession of privacy geeks anymore. It has turned into a must-have instrument for online hygiene that pulls the plug on surveillance, ISP interference with your traffic, and excessive geo-based ad targeting. Not that we're dramatizing the big picture, but all of these pitfalls can at the very least diminish your web surfing experience or even put your identity at risk down the line.
With the VPN technology at your fingertips, you can dodge these roadblocks and maintain peace of mind when on the Internet. IPVanish is one of the big names in this niche, and for good reason. Its services are backed by a hefty network of over 40,000 IPs on 1,600+ servers scattered across more than 75 locations. Also, it boasts commendable performance, cross-platform support, anti-censorship capabilities, and a handful of other perks that won't go amiss these days.
We've heard both a lot of good stuff and some controversial claims about IPVanish, so we decided to give it a go and check how reliable and user-friendly it is. This review shines the light on our findings and will hopefully help you make an informed decision.
Screenshots
---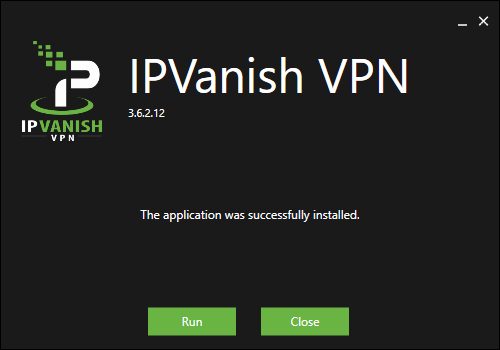 System Requirements
---
Windows (7 / 8 / 8.1 / 10)
Linux (Debian or RedHat-based distributions)
Mac OS X 10.11 (El Capitan) and newer (including macOS 11 Big Sur)
iOS 11.0 and newer
Android 5.0 and newer
Router firmware (Asus-WRT, DD-WRT v2 and v3, Merlin, Tomato)
Usability
---
With some VPN tools we've tested, we had to go the extra mile to get them up and running. For instance, some of these services require what's called the TAP-Windows Provider V9 component to work right. To its credit, IPVanish isn't like that. The installation went smooth and only took a few moments to wind up.
To start using the app, you'll need to enter your login credentials (email address and password). If you haven't signed up in advance, there are several subscription options to choose from. You can opt for using the "barebone" VPN for a $9.99 monthly fee ($3.49 first month) or $79.99 per year ($27.99 first year).
Alternatively, you can get yourself a "VPN + Storage" bundle that includes 500 GB of encrypted backup space in the cloud so you can protect your data and sync it across different devices. The latter option is worth $10.99 per month ($3.84 first month) or $99.99 per year ($34.99 first year). From where we stand, this package seems like good value for money.
At first sight, the user interface may appear kind of jumbled with elements. As you keep exploring it, though, you'll realize that having all the essentials at your fingertips is a handy thing rather than a nuisance. It could take you some time to get accustomed to this look and feel, though.
The left-hand sidebar in the Windows app includes the following controls: Quick Connect, Account Details, Settings, and Information. The greater part of the GUI is occupied by the list of available servers. The upper section reflects your current visible location and IP address, the encryption protocol, the kill switch checkbox (disabled by default), and a prominent Connect button.
The IPVanish Mac app has a similar design, except that the connection button is round-shaped and the sidebar contains fewer items: QuickConnect, Server List, and Account. It also has light and dark mode support. To operate, it requires a helper tool you can add by clicking the Install button on a pop-up prompt that appears when you try to connect for the first time.
Protecting your Internet routine and data is as simple as selecting the preferred server and clicking the Connect button. When an encrypted VPN connection is active, you'll see a graph that dynamically reflects the traffic usage, plus a stats box displaying the time connected, the protocol being used, and the server address.
By and large, we like the dark color scheme and the way all controls are organized. Despite criticism that you may come across on some review sites, the GUI is intuitive enough for people with any level of tech skills to use. Furthermore, establishing a connection is a matter of seconds no matter which server you pick.
Features
---
IPVanish VPN is equipped with a praiseworthy set of features, some of which make it stand out from the crowd. Here are the highlights of its key functionalities:
Competitive server network. As previously stated, IPVanish allows you to choose from more than 1,600 servers in 75+ regions. You can also "outsource" some of the tedious decision-making by letting the app automatically select the best available country, city, and server based on its proprietary metrics.
Advanced encryption protocols. The product supports the following encryption standards: IKEv2, L2TP, SSTP, and PP2P. Whereas each one is strong enough to ensure a proper level of anonymity online, the fact that you can switch between these protocols is welcome.
Apps for all major platforms. Whether you're planning to use IPVanish on a desktop computer, a mobile device, or a router, the publisher has got the right app for you. These clients are tailor-made to run seamlessly on any popular operating system.
DNS leak protection. This feature prevents your DNS queries from being routed via default (non-IPVanish) servers such as those operated by your Internet service provider (ISP).
IPv6 traffic leak protection. With this security mechanism in place, you can rest assured that no one can follow the trail of your IPv6 traffic breadcrumbs when you're using an active VPN connection.
Circumventing censorship. By emulating any location you choose, IPVanish allows you to get around discriminative filters that may prevent you from accessing certain apps, websites, social networks, and streaming services in your region.
Kill switch. If a secure connection is suddenly terminated (yes, it happens in the VPN world), this feature will instantly block all traffic so that your communications don't travel through the open Internet unprotected. The kill switch is off by default, so you'll need to enable it manually.
Secure cloud storage. This is a prerogative of the customers who purchase the "VPN + Storage" plan, either monthly or annual. It provides 500 GB of SugarSync file storage allowing you to safeguard and share your valuable data across devices.
Efficiency
---
First things first, IPVanish doesn't impose any data transfer caps and speed restrictions, which means that your experience will stay frictionless no matter how much you surf the web, watch streaming materials, or download content using this service.
Judging by the Privacy Policy, the publisher is committed to a strict zero-logs principle. The caveat is that the company is based in the U.S. and is therefore under so-called "Five Eyes" jurisdiction. In other words, it's within the realms of possibility that it could be obliged to cooperate with law enforcement under certain circumstances.
During our test, the time it took IPVanish to establish a secure connection was ranging from three to five seconds on average. That's a commendable benchmark.
Speaking of the speeds, things were sort of inconsistent. While with a few servers (those located overseas in particular) the connection slowdown would reach 50%, in many cases the speeds would outstrip what we were getting with our real ISP's servers. We encountered an increase in latency with pretty much all VPN connections, though.
The kill switch works as intended: Internet access becomes off-limits once the VPN is disconnected. We also played around with different encryption protocols but didn't notice any significant performance fluctuations regardless of the choice.
Help & Support
---
There's a full-blown range of support options at your disposal. If you sign in to your personal account page (the link is provided in the app's Account Details section) and click the Help tab, you can access the main support categories, including FAQ, Setup Guides, Troubleshooting, Billing Questions, and Announcements.
The Email Support button leads to a web form allowing you to submit your question to the vendor's reps. 24/7 phone support is available for customers residing in the U.S, the UK, Australia, Germany, Spain, Mexico, and Brazil – the phone numbers are listed in the top right-hand part of the official website. You can also use the live chat option if you so desire.
+/- (Pros / Cons)
---
Large network of servers around the globe
Unblocks censored services
Extensive device coverage
Secure SugarSync file storage available
Protects against DNS leaks and IPv6 leaks
Dependable kill switch
24/7 customer support
Connection speeds may vary
GUI could take time to get used to
24/7 customer support
Bottom Line
---
Akin to any VPN tool out there, IPVanish has its drawbacks. But, a fusion of strong encryption, stable unmetered connections, cloud backup, privacy extras such as data leak countermeasures, anti-censorship features, and decent speeds most of the time – that's what makes this app a lure. That said, this product gets our seal of approval. It strikes a balance between anonymity and performance to step up your web surfing experience.