Almost daily we hear more stories about hackers finding fiendishly clever ways to wreak havoc. And when that's not at the top of the newscycle, we can rely on headlines about major corporations harvesting and mishandling user data or about incidents of online government surveillance.
It's more than enough to make people understandably worried about their online privacy and security.
This explains the growing popularity of VPNs. VPNs, or Virtual Private Networks, create an encrypted tunnel through which all of your devices' traffic to the internet is routed, preventing snoops and hackers from intercepting information that you don't want others to see. VPNs also obscure your IP address and can route your connection from a choice of servers around the world, making it difficult to locate exactly where you are. In essence, a VPN turns your device's connection to the public internet into a private network.
This makes VPNs the go-to privacy tool in this age of digital uncertainty.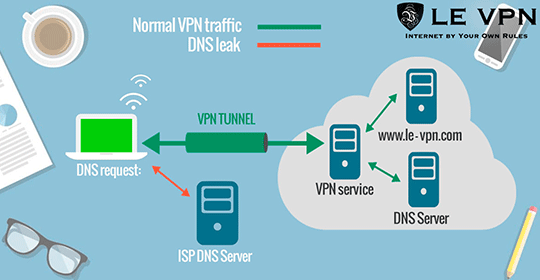 Amid all the many VPN services out there, NordVPN is one of the highest regarded and most discussed. But is it any good? Is the encryption worth the price? And what other features does it offer?
NordVPN Encryption and Privacy Features
The bread and butter of every VPN is its encryption strategy. NordVPN's encryption protocol, called OpenVPN, uses AES 256-bit encryption with a 2048-bit Diffie-Hellman key. If you happen to be running iOS or MacOS on any of the devices you choose to hook up to the service, you'll have AES 256-bit encryption with a 3072-bit Diffie-Hellman key.
On the strength of this layer of encryption alone, Nord VPN exceeds industry standards. However, the service doesn't stop there. Check out additional privacy features to strengthen your online anonymity.
DoubleData:
NordVPN's DoubleData protection feature encrypts your outgoing internet traffic twice, which makes it twice as good of a deal, right? Under ordinary circumstances, a VPN would first direct your internet traffic to the server before sending it onto its intended internet recipient. Once reaching the server, your traffic is encrypted according to an encryption algorithm like the one mentioned above. With DoubleData protection, NordVPN repeats this process, creating an additional layer of privacy.
Logs:
While some VPN services play fast and loose with this idea, NordVPN retains no logs of any sort related to your online activity. Even if a busybody government official were to demand records of what you use your VPN to do online, Nord VPN would have nothing to hand over. The records simply don't exist. Additionally, the company's Panamanian location was chosen because there are no data retention laws. You can be quite sure of your privacy.
All Those Servers:
While most legitimate VPNs obscure your IP address by routing traffic through a distant server, NordVPN has a network of over 5,200 servers in more than 60 countries that it uses to accomplish this. That's more than most providers.
Do You Want Onions With That?
The NordVPN "Onion Over VPN" feature encrypts your traffic and then routes it through Tor's Onion Router, should you wish to access the dark web. This has the effect of offering the features of both Tor and a VPN.
The only drawbacks to NordVPN's encryption are that you're always made to use the same VPN IP address and that there is no split tunneling available. All of your outgoing traffic will have to go through the VPN.
Other Features
For a more detailed look at this provider, please see this NordVPN review from community-supported online privacy research group Privacy Australia, or check out this short list of additional notable features:
Netflix Compatibility: You may use Netflix with NordVPN, allowing you to watch movies or shows that are only available in the US, no matter where in the world you happen to reside. It also boasts of compatibility with Hulu and Amazon Video, though users have sometimes reported problems using these.
Great for Torrenting: If you live in a country that imposes restrictions on torrenting, you can bypass these with NordVPN.
Stability and Speed: NordVPN performs well on speed tests and its connectivity rarely fails. In case of network failures, however, it comes with a kill switch that automatically shuts down the connection and rejects all incoming traffic to your devices, maintaining your anonymity and data security.
Works on Up to 6 Devices: This means, well, you can use your VPN service on up to six devices at once.
Competitive Pricing: NordVPN offers a number of different pricing plans, but its 3-year option is available to users for only $2.99 per month, or $35.88 per year.
Final Thoughts
NordVPN manages to get noticed (in a good way) in a crowded industry. Of particular importance is its encryption algorithm, which should satisfy even die-hard security enthusiasts with its resistance to cracking. Another standout feature that some will find handy is the thousands of servers around the globe, which almost guarantees you'll be able to find access no matter where you are.