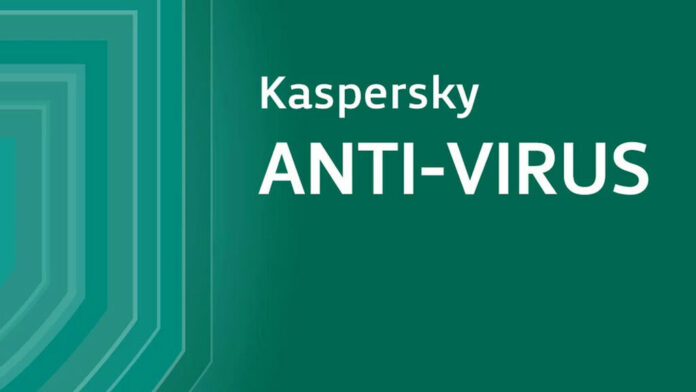 The line of Kaspersky security products has been exhibiting drop-dead stability and efficiency for years, Kaspersky Anti-Virus 2015 fitting perfectly into this proven pattern. The name speaks for itself, so you needn't doubt or worry whether you get the sufficient scope of protection from this utility. It goes beyond the regular signature-based detection technique, being as well proactive in determining potential dangers based on behavioural heuristics. This is how zero-day uncatalogued threats get identified and busted if they exhibit some malicious traits. Along with the 'good old' virus defense proper, the product additionally provides some essential Internet security options, hence slightly exceeding the conventional perception of an antivirus. Also, keeping up with the recent growing tendency of migration into the 'Cloud', Kaspersky Anti-Virus 2015 incorporates the 'Cloud protection' feature to address the issue or responding to new infections and making immense signature databases available to each user via Kaspersky Security Network's Cloud component.
Combining ease of use with effectiveness in detecting / removing viruses, spyware, trojans, rootkits, worms, bots and screen lockers, Kaspersky Anti-Virus 2015 occupies a firm niche among the industry's top-rated apps. The user interface that underwent some changes as compared with the 2014 version produces a notably appealing impression from the start. The GUI proved to be intuitive and easy to navigate, with the basic menu items clearly visible and simple to scroll through.
The product shows reasonable system resources consumption, so it's light enough to install and run smoothly on laptops and netbooks without considerably slowing them down. This remarkable blend of stability, effectiveness and speediness makes Kaspersky Anti-Virus 2015 one of today's best apps for virus protection.
System Requirements
---
Operating System:
Windows XP (Service Pack 2 or higher) / Windows Vista (32/64 Bit) / Windows 7 (32/64 Bit) / Windows 8 & 8.1 (32/64 Bit)
Hardware:
For Windows XP:

Processor 800 MHz or higher
512 MB available RAM

For Windows Vista / Windows 7 / Windows 8:

Processor 1 GHz or higher
1 GB available RAM (32-bit) / 2 GB available RAM (64-bit)
Usability
---
As an alternative to extensive licensing options, the vendor offers a fully functional 30-day free trial. It takes nothing more than clicking through a number of prompted options to install Kaspersky Anti-Virus 2015, so you don't need any advanced knowledge or skills to complete the program setup. One of the things to note is the application checks for conflicting third-party software installed on the machine before it continues. In this context, you might find it interesting to know that the list of such incompatible apps contains quite a few well-known and reputable ones. This is perfectly normal practice, though, and by no means a biased approach, because concurrently running conflicting programs may cause your system to malfunction – so it's all being done for your PC's sake. And yet, Kaspersky Anti-Virus has got an option to skip incompatible software scan during installation – apparently at your own risk, which is unambiguously stated in the alert note reading "Clicking Skip can lead to compatibility problems". Nonetheless, it's recommended that you uninstall such conflicting programs if spotted for the Operating System to function right. Kaspersky Anti-Virus 2015 installation is followed by a database update which completes surprisingly fast. Once it's downloaded, you're good to go.
Kaspersky designers chose to make fairly tangible changes to the 2015 version's user interface. While the GUI inherited basically the same color scheme as in the previous build, the general look is now less eye-catching and feels yet more modern. There have been some other changes put in place, for example, the 'Quarantine' button has been replaced with 'Virtual Keyboard' on the main pane. Overall, the interface is a pleasure to explore and use, being intuitive and wonderfully balanced. The program's key functionalities (Scan, Update, Reports, Virtual Keyboard) are accessible via the menu section located in the central part of the GUI. The essential data on current security level, including database update status, brief stats on threats detection, and licensing information, is all provided on the home pane.
Kaspersky Anti-Virus 2015 has been optimized to reduce impact on the system's processing ability so that neither network activity, nor the launch of applications is significantly affected. The previously noted system performance issues being partially addressed, scan times are still longer than we anticipated; this applies in particular to user-initiated custom scans. Another little nuisance about this software is annoying reminders about free version expiry, in case that's the one you are using. Not only do these pop-ups show up at system startup, they are as well displayed in the middle of your running programs, thus kind of deteriorating user experience – there seem to be just too many of those. In spite of the pretty time-consuming scans and the above reminders, the updated product made a fairly good impression by usability criterion, though there is still room for improvement.
Features
---
Kaspersky Anti-Virus 2015 impersonates the model of a product utilizing a feature set that is close to optimal. The balance of usage convenience and virus protection is definitely hard to overestimate, so let's go through some of the things helping this application stay so enticing and withstand the competition.
Product customizing is made simple, allowing users to adapt it to their preferences through the easy-to-explore GUI. You can schedule system scans (or have the scheduled events automatically cancelled if you are in battery mode), define your custom layers of protection, activate the optional event notification by email and manage the program's graphic components. The game mode enables you to be informed and secure without having to exit full-screen activities.
Automatic Exploit Prevention feature minimizes the risks of outdated software vulnerabilities being used for compromising your computer system and your identity. While this doesn't mean that Kaspersky will patch these holes for you, it will do its best to disallow bad code accessing your PC this way from executing on your system and endangering it.
URL Advisor helps you browse safe, adding graphical tags to all web links to caution you against visiting potentially unsafe websites. The product's online security module is complemented by the improved Anti-Phishing engine which is intended to eliminate sensitive information theft resulting from obfuscated redirects to spoof web pages that require entering one's credentials.
Another useful thing worth mentioning about Kaspersky Anti-Virus 2015 is the innovative System Watcher component which constantly monitors the activity of certain applications running in the system and, based on the execution logs, applies advanced heuristics to figure out whether they have signs of malignancy. By the way, if you suspect a file to be unsafe, you can just drag & drop it with your mouse to the special space on the 'Scan' interface – that's kind of smart and handy too.
With the Cloud Protection feature in its arsenal, Kaspersky Anti-Virus 2015 can keep track of the latest threats reported by the Internet community. This makes the product highly sensitive to the emerging cyber dangers.
The new version of Kaspersky Anti-Virus introduces innovative protection against screen lockers, which is intended to prevent malicious programs known as Blocker Trojans from hijacking your desktop to then demand a ransom.
When used on laptops, Kaspersky Anti-Virus 2015 utilizes its longer battery life feature which decreases the use of system resources by the product, thus enabling the device to last longer before its battery needs recharging.
This AV solution has been optimized for rapid start-up, shutdown and reaction times, thus delivering hassle-free unbeatable protection without you having to sacrifice the speed of the above critical system events.
And last but not least among the features we'd like to outline, the program accommodates the Virtual Keyboard whose main task is to protect you against keyloggers while entering some strictly confidential information (FYI: keyloggers are malicious entities that record keystrokes to further gain one's private data such as usernames, passwords, financial information and the like).
Efficiency
---
Kaspersky Lab has always done a great job detecting new malware samples and consequently protecting its users in real time. Kaspersky Anti-Virus 2015 certainly maintains this reputation of a reliable tool guarding you from trojans, rootkits, spyware, worms, screen lockers and other digital pests out there. So, as long are you are using this product, one of the world's most complete and flawless virus databases is at your disposal.
Going back to the issue of identifying the latest infections, it's worth mentioning that the utility users a diversified approach, getting the data from the Cloud and employing its 'System Watcher' technology based on heuristic analysis of suspicious files and applications. Additionally reinforced by the regular signature-based techniques and the brand-new 'Automatic Exploit Prevention' feature, these methods add up to create a really fail-safe security instrument. To prevent possible contamination emanating from malicious or compromised websites, Kaspersky Anti-Virus 2015 unleashes its URL Advisor checking the visited web pages against the continuously updated sandbox.
In regard to third-party tests, Kaspersky Anti-Virus 2015 turns out to be one of the industry leaders. AV-TEST evaluation testifies to remarkable protection and repair capabilities exhibited by this software. In their latest test, it scored 6.0/6.0 by the protection criterion, and got the 'Best Repair Award', which means it exhibits outstanding efficiency of cleanup after an infection. Kaspersky's malware combating capacity and foolproof system remediation ability are therefore hard to compete with, the delivered defenses being virtually impeccable.
Help & Support
---
In this context, Kaspersky Anti-Virus 2015 accommodates several approaches: interactive support, knowledgebase and user forum. These options are linked to from the program's main interface – just click the 'Support' button in the bottom left-hand corner and pick the most suitable option which will guide you through general information or troubleshooting. The email and phone support details, as well as online chat are available via 'Contact us' link on Kaspersky's website. It's all there for you – clear and straightforward, so you definitely won't have to be at your wits' end seeking help if something goes wrong.
+/- (Pros/Cons)
Quick installation
Well-designed and easy-to-navigate interface
High virus detection / removal efficiency
Basic online protection as a 'bundle'
Automatic Exploit Prevention
Optimized start-up, shutdown and reaction times
Outstanding user support
Lengthy scans
Annoying trial version expiry reminders
Bottom line
---
The overall impression about Kaspersky Anti-Virus 2015 is undoubtedly positive. It looks great and does its job pretty much immaculately. Most of today's innovative cybersecurity trends and approaches are harmoniously blended here to deliver one of the most sophisticated and reliable antivirus products on the market. Based on our analysis, we definitely recommend this software as a great virus protection tool.