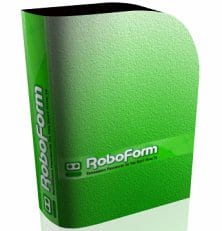 Passwords are pieces of you, 'digitally' speaking. This isn't a metaphor – the online and real-world parts of one's identity are blended to a sufficient extent nowadays for us to be able to make that sort of assertions. Authentication is required for pretty much every major web service you might use: webmail, social networking, online banking, shopping, IRC etc.
In the meanwhile, passwords are to be strong enough for third parties to fail figuring them out, and of course they need to be kept in a safe place and not be forgotten or lost. To ensure hassle-free password and login management and facilitate accomplishment of some wearisome online activities overall, Siber Systems, Inc. have tailored their effort to provide their own response to these issues – RoboForm Pro software. This application is available in 30 languages and appears to be an incredibly convenient tool for creating complex passwords, encrypting and storing them reliably (along with logins as well as other personal details and credentials such as PINs and SSNs, credit card data, addresses, your friends' contacts), and completely automating the login process and form filling when you need it.
Using this product is simple to the bone: the only thing you now do need to memorize is the Master Password – everything else will be done by RoboForm Pro immaculately and fast. One additional advantage is the online service called RoboForm Everywhere which is meant for synchronizing and backing up your information with the vendor's servers, thus making it possible to use password management assistance no matter where you are when accessing secured web pages. Compatibility with all major web browsers and operating systems, mobile support, USB portability, phishing protection, and 24/7 customer support – these are some more benefits that show RoboForm Pro to advantage.
System Requirements
---
Operating System:
Microsoft Windows 95 /98 /Me /NT4 / 2000 / 2003 / XP / Vista / 7 / 8
Mac
Linux
Mobile: Android / iOS / BlackBerry
Additional details:
Compatible with IE / Firefox / Chrome / Opera
Usability
---
RoboForm Pro is commendable in terms of setup ease and further use. All it takes to install it is the Internet connection and a couple of minutes of your time – this is definitely worth it compared to the hours you can then save on doing routine stuff with your passwords day by day. The setup process is nothing out of the ordinary – it's all just about clicking buttons on a few dialog boxes. So, only a few minutes – and you're done.
Installation being completed, you can check out the interface to see how convenient and well-balanced it is. Navigation is obviously adjusted to a vast user base with different computing expertise, so universality is in place here for sure. A particularly handy thing is the RoboForm Toolbar giving you quick access to the key features directly from your web browser. The menu of the application proper is composed of tabs in the left-hand part of the GUI (Logins, Bookmarks, Applications, Identities, Contacts, Safenotes, All), and context options on each one, showing up when you pick them.
Using the Master Password is probably the essential component of this software's whole security principle. It should be defined from the start, using the corresponding option in 'Security' menu under the 'All' item. From now on, that's the only thing you'll need to keep in mind. If you happen to forget this combination, that means you will have some hard time setting or importing all the Passcards, Identities and other personal stuff over again, because in that case those have to be deleted along with the forgotten Master Password, and a new one must be defined. Regarding the Passcards, you can either enter them manually, or get those automatically imported by RoboForm Pro as you log into your online accounts.
Performance tests we ran on our machines showed no freezes or notable slowdowns, we may therefore confidently conclude RoboForm software won't give you trouble with your system's productivity.
And lastly in terms of usability, the product features cross platform and cross browser support, being compatible with Windows, Linux, Mac and pretty much all mobile operating systems, also working flawlessly with Internet Explorer, Firefox, Safari and Google Chrome.
Features
---
RoboForm Pro's features and the intended usage domains are a complete match. The following are the key ones defining this app's functionality:
One-Click Logins: this feature allows logging into web pages that require authentication – within as little as one click. This is a fast and convenient way of authenticating the user with online services.
Single Master Password means the only thing that's left for you to keep in mind is one strong combination securing the entire database of passwords, identities, contacts, safenotes and bookmarks.
One-Click Form Filling: this feature is in charge of simplifying the process of applying for new online accounts and services. It remembers the basic details about you, i.e. phone number, email, home address, full name etc. – to further import them from the pre-defined Identity data into online registration or checkout forms.
Strong Encryption: it's great to be sure you won't lose important data after cybercriminals' attack. RoboForm Pro gives you this confidence due to the military-strength AES-256 encryption, which means the database of your private details is protected by the same symmetric-key algorithm that is adopted and used by governments to secure their data.
Cross Platform/Browser Support: the application being reviewed is compatible with all known desktop OS's and web browsers, so regardless of your surfing habits and system preferences, be positive you will stay content. Like we mentioned above, RoboForm Pro works with multiple Windows versions, as well as Linux, Mac and major mobile operating systems. Similar applies to browsers, the only note being some known issues with Opera compatibility: only lower toolbar is available there.
Synchronize and Back up: you get the option of sharing all the authentication information and other details between different computers and backing up the essential data on the remote server provided by the software manufacturer. The specific name for this service is RoboForm Everywhere – sounds pretty explicit in terms of its objectives, doesn't it?
RoboForm Toolbar is built directly into your web browser to provide quick access to customization, one-click login, form filling, password generating and saving.
Mobile Support: the phrase says it all – you can access the information stored with RoboForm from portable gadgets, as the product is compatible with mobile operating systems. This feature sure adds convenience to one's active mobile lifestyle.
Phishing Protection is another significant feature guaranteed by this software due to the fact it checks whether the domain you are about to get your login and password entered into is the correct one. Phishing is actually based on making it look like the user is logging into the right website, while it's counterfeit. So be not afraid you get scammed that way – as long as you are using RoboForm Pro.
Virtual (On-Screen) Keyboard is a countermeasure to keylogging. You type in your Master Password without actually using the physical keyboard.
Safenotes: aside from the password management proper, RoboForm supplies instruments for storing other important data – that's what Safenotes are intended to help you with. With this option, you can keep random text information and sensitive details like PINs, credit card numbers, locker codes, alarm codes – all of these will be encrypted and stored so that no one can possibly retrieve them.
To sum it up, the features you get are the ones you need. Frankly, it's been a while since we've seen a feature set as balanced as that. We have outlined the main things that make RoboForm Pro a distinguished password manager, though there's more to it: Multiple Profiles, Bookmarks Storing, Advanced Search, USB portability and a few others. Overall, the entirety of features produces a fascinating compound impression about this app.
Efficiency
---
There is pretty much no room for criticizing when it comes to the way RoboForm Pro completes the assigned tasks. After the basic details are entered (login details, contacts, identities), it requires no particular involvement on your end further on – most of the communication with the tool takes place through a simple click-and-go procedure. RoboForm secures and helps manage your passwords, stores sensitive information, fills out online forms for you and generally makes your life a lot safer and easier. Furthermore, a big thing about this utility is that it performs the above activities effectively and spares no identity theft possibility. The Advanced Encryption Standard (AES-256) that all your data gets processed with means you can rest assured you're safe. What you obtain is protection against dictionary attacks, keyloggers and phishing, plus tangible facilitation of the things you do every single day – the things you would normally spend lots of time on. It's obviously not by chance that RoboForm got PC Magazine Editor's Choice and CNET's Software of the Year awards.
Help & Support
---
Help is fully available on the vendor's official website www.roboform.com. Support section includes self-help opportunities such as tutorial and user manual, as well as live support and email support. With regards to telephone support, it's available only to registered customers, calls being answered 8am-8pm EST, Monday-Friday. We found the 'Quick Links' and FAQs sections helpful as they really do address the common issues that might be encountered. By the way, their staff is qualified and friendly, which is not to be underestimated. You can normally expect a reply to your email query within a few hours, the answers being extensive and clear. On the whole, help and support for RoboForm Pro software is probably another positive checkmark to tick.
+/- (Pros/Cons)
---
Efficiently handles passwords and logins
Fills out online forms
Reliable encryption of authentication data
Cross platform/browser support
Data backup
Encrypts and stores 'Safenotes'
Protects against phishing
Responsive support
On-screen keyboard
No Master Password recovery option
Some issues with Opera browser
Bottom line
---
RoboForm Pro is definitely on the best-buy products list. It does save you time and makes cumbersome things easy. The well-tuned feature set, speediness, ease of use, amazing versatility and reliability – you can have it all for $19.95. This product goes beyond the somewhat narrow password management concept, storing basically any sort of private information and having it backed up. Overall, RoboForm Pro does a great job helping you stay on the safe side while managing passwords and other sensitive data.