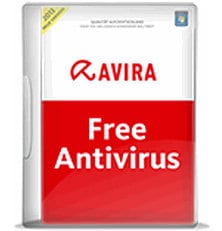 Selecting an antivirus is a hard nut to crack, and it is hard to say what product will protect you better.
According to the latest studies, almost half of personal computers are not protected with any antivirus software at this moment. These machines are the perfect targets for cyber criminals to prey on. If you still inflatable have no antivirus and 'to buy, or not to buy – that is the question' to you, go ahead and install a free one. Of course paid antiviruses feature more functions and better protection, but having a free product installed is definitely better than having no protection at all.
This review is dedicated to Avira Free Antivirus. As the manufacturer emphasizes, it's intended for private use only and not in any case for business or corporate purposes, so I will evaluate Avira Free hüpfburg mit rutsche kaufen Antivirus from just a typical household perspective, as a person who runs it on home PC. Jumping ahead of the story, I want to let you know that I am completely satisfied with the performance of this free antivirus.
I have been using Avira on my home computer for four years now. My machine is a frequent guest to a wide range of websites. I use it for personal and – in urgent situations – for professional needs. It has seen white, grey and black sides of the Internet.
So, what do I start the in-depth review with? Of course with the name. Unlike last year's version that acquired a completely new name compared to its predecessor formerly known as Avira AntiVir Personal, the latest build that came out is now called similarly, with only the index number – 12 – being replaced with the year. So, what we got this time is Avira Free Antivirus.
The name being virtually unchanged, are there any substantial additions and enhancements to the protection here? The company considerably improved protection algorithms, enhanced stability, reduced resource usage, and did a pretty good work on refining the way database updates are being rolled out. Furthermore, social networking security and some online defense tools have been added as well. Quite a bit, but is it really so? Most users do not see all the guts, we tend to believe in what we see. My PC has not been infected since installing the new version, at least I have not noticed it, so there is hardly any reason I cannot trust the information on improvements.
Although the design is relatively fresh, there is still kind of impression it's from the past decade: you will find neither elegant 3D icons nor eye-catching graphics. But again, it's apparent that simplicity and intuitiveness are the main principles here.
Worth noticing, a lot of free products, while showing good results, are actually just promo instruments to convince you to switch to paid offers of the same company. This particular nuance has been made less aggressive here than it was with 2012 version – more details in the Usability section below.
System Requirements
---
Operating System:
Windows XP SP2 or higher (32bit / 64bit) / Windows Vista SP1 or higher (32bit / 64bit) / Windows 7 (32bit / 64bit) / Windows 8 (functional but awaiting certification)
Hardware:
For Windows XP:

CPU: Intel Pentium III or later, at least 1 Ghz
At least 256 MB of available RAM (512 MB recommended)

For Windows Vista / Windows 7:

CPU: all compatible with these Operating Systems
1024 MB of available RAM
Additional Requirements:
At least 150 MB free space on hard drive
Internet connection where appropriate
Internet Explorer v6.0 or higher (32bit only) / Mozilla Firefox v3.0 or higher
Administrator rights for program installation
Usability
---
I installed both English and localized versions of Avira Free Antivirus a number of times on several Windows 7 and XP machines. It installed brilliantly all the time. The stub installer is 2 MB large, subsequently initiating the download of the distributive proper which takes up a total of about 120 MB.
During the setup, Avira Free Antivirus will check your system for incompatible software, primarily other security tools. Those who think they can bypass this step and keep two or more AV products running concurrently will probably be upset as Avira goes pretty uncompromising on this one, having you uninstall the detected conflicting software before continuing.
Should you choose to run custom installation, you are able to install modules individually. Your options are: Avira Real-Time Protection, Avira Rootkits Protection, Shell Extension, and Avira Web Protection as part of the Avira SearchFree Toolbar. With regards to the toolbar, in this version it's opt-in, which is probably a good thing for those who do not wish to have their default search engine changed to Ask.com. On the other hand, installing the Avira Toolbar brings about a benefit that used to call forth quite a bit of negative feedback in – I mean the upgrade reminder popping up and annoying the users will then go away for good.
Having run through the database update process which follows the setup, Avira Free Antivirus starts a quick scan lasting on the order of just a couple of minutes. That's all on installation, it runs just seamlessly. And as to uninstalling, Avira Free Antivirus uninstalls very quickly, virtually in a blink of an eye, which really zapped me!
Avira Free Antivirus is extremely easy to use, especially taking into consideration that a certain amount of functionality is only available in the paid product. It's not possible that you come across complicated or confusing options, everything is simple and convenient.
Going back to design, it's time to face the music: graphics and design are sort of outdated, at the same time it's very light and not overloaded with any type of animation or other heavy elements. Layout and style are easily perceived, so in no case will it drive you up the wall someday. Notification pop-ups smoothly gliding out of the bottom right-hand corner, while red in color, feel gentle and soft – an unlikely item to overlook. Generally, this does seem to correspond to the motto "Pushbutton convenience", as stated by Avira.
One would defiantly observe Avira slow down the system a bit, but it's not severe and you are always free to adjust the scan priority. In fact, the two recent versions of Avira Free Antivirus, including the one, require less RAM than their foregoer, as a result of using innovative resource-saving programming techniques.
Measuring plenty of times, the full system scan averaged about 1 hour on my old jam-packed machine; some reviews claim it takes 20 minutes on an empty, clean system.
And more – updates are quick and smooth. This workflow has been substantially improved in that the definitions get updated every 6 hours, whereas this particular benchmark was much worse with the previous build – it used to be once a day. So, yet another checkmark on the plus side of the product's usability.
Features
---
Avira Free Antivirus can't boast a huge variety of features, it lacks antispam, built-in firewall or full-scale parental control, but all the essentials such as scanner, real-time protection, system monitor, scheduler, quarantine and improved updater are there – not much, but it sure does the trick when it comes to basic protection.
Real-Time Protection here is just the way it should be in an antivirus product. Avira as a security software vendor is doing a great job overall at hard-coding a solid virus detection and blocking capacity into their utilities. Same applies here, as Avira Free Antivirus does prevent malicious code, including viruses, worms, rootkits, Trojans, spyware and other threats from entering your computer in real time with decent efficiency.
Windows hosts file protection is there to prevent malicious code from taking over your browsing and redirecting you to bad websites or block Avira updates.
The second is Rootkit scan, mind it's not turned on by default, so you will have to go to configuration screen to enable that.
AHeAD needs to be described here as well. And AHeAD stands for Advanced Heuristic Analysis and Detection technology which identifies unknown harmful software. AHeAD is characterized sometimes with false positive detections but it sure is able to guard you from significant amount of uncatalogued and known malware.
Another feature I'd like to outline is an option available during the installation only. It's called Web Protection and it goes combined with Avira SearchFree Toolbar, which is literally the Ask toolbar. Many people don't like Ask.com toolbar for privacy concerns. It has been accused of being hard to uninstall and even regarded as malware in the past. But anyway, you may refuse installing it and thus not activate Avira Web Protection, which monitors data flow over HTTP protocol, specifically ports 3128, 8080, 80. Web Protection works only with Internet Explorer and Firefox.
Browser Tracking Blocker is meant to prevent third parties from monitoring your online activity, which is unfortunately a plague of today's web reality. This feature goes with the Avira Toolbar.
It's about time I mentioned the extensive Reporting. The all-embracing reports will satisfy even Masters of Science. Default, extended, and complete reports are always at your disposal. Complete report will include names of all scanned files, processes, as well as tips and alerts.
Avira Free Antivirus is available in Safe Mode – a substantial advantage in cleaning persistent threats that are designed to leverage a variety of obfuscation techniques to stay on board and keep doing their filthy job without yielding to regular cleanup.
The last here but not least is Autorun Block feature which is useful when dealing with USB sticks, CD and DVD discs that might be infected.
Social Network Protection is part of Avira's Child Protection. It is intended to help you keep an eye on your kids' activity on social networks, allowing you to stay informed about who they interact with and what content they access when online.
Android Security delivered by Avira Free Antivirus is somewhat peculiar in that it does not actually protect you from mobile malware. Instead, it does accommodate quite a few helpful features, including call and text message blacklisting, device location tracking, remote phone management (remote lock and wipe), owner notification, and device administration. So, the Android app basically covers physical aspects of mobile security.
Efficiency
---
It has been reported Avira Free Antivirus frequently cries wolf, meaning it tends to have an issue false positives. Many experts consider it to be a serious downside. Nevertheless, it's much more preferable to err on the side of caution, and this is particularly true in the world of computer security. Is it really such a pain if you get an innocent file quarantined? It's up to you to decide whether you are ready to sacrifice a small portion of detection rate in exchange for having slightly fewer false alerts. Moreover, this year's version appears to have addressed this problem to a certain extent.
According to the latest AV-TEST evaluation, Avira Free Antivirus does fairly good in protection against widespread and prevalent malware, scoring 99%-100%. In terms of 0-day attacks, things aren't as serene since the product got 90%-92% while the industry average amounts to 92% by this benchmark. Therefore – far from perfect, but pretty good.
Cleanup capabilities are worse: Avira performs in the range of 81%-88% by removal of malicious code and remediation of critical system changes. In the meanwhile, the software outperforms the average apps in taking care of rootkits and stealth malware, scoring 98% (industry average being 95%). Overall, what you get in case Avira becomes your pick is quite a reliable solution that won't fail to keep you safe in the scenarios of dealing with commonplace infections.
Recognizing its performance and efficiency, major test labs, for several years consecutively, have been listing Avira among market leaders. Outlined below are some of Avira Free Antivirus awards:
AV-Comparatives "Top Rated Product" award for 2012 and Advanced score as of November 2012
Consistent VB100 certification
AV-TEST certification
CNET's #3 in Antivirus Software
Help & Support
---
It's great if you have no need to seek tech support. All these years that I have been using free Avira products, absolutely no issues occurred that required extra help, that's a perfect indicator of software quality and reliability.
Those in trouble may browse through the multilingual Help Forum, Knowledge Base, User Guides, and How-To's. There are also support articles and video tutorials.
It's a shame but email support is unavailable for Avira Free Antivirus. Fortunately, the vendor came up with telephone support for their free products. Instant help phone numbers are available for 3 countries at this point: Germany, Austria and Switzerland, except these are not for free – it will cost you about 2 EUR per minute in Germany or Austria, and 3.50 EUR in Switzerland.
Finally, one more valuable option out there is at your service. Avira Support Customer Module is available for downloading. Should you face any issues with Avira Free Antivirus, with the above module installed on your PC, support reps have the ability to assist you in real time by remotely accessing your computer with the help of Teamviewer technology. Never ever should you search the house from stem to stern looking for source of the problem. Avira guys can quickly find and click the right buttons to force your problems to vanish into thin air. They are all enthusiasm and always full of vim and vigor in resolving customer issues.
One more innovation that many users might find helpful is the "Experts Market" by Avira. It stands for a fairly democratic means of getting support, where you browse Market.avira.com for an expert who's proficient in technical issues, then you discuss the cost of the selected person's services (why not go ahead and bargain?), and finally get your issue resolved.
+/- (Pros/Cons)
---
Free of charge
Quick setup
Very easy to use
Low resource consumption
Consistently high detection rates proved by independent tests
AHeAD technology allows detecting uncatalogued threats
Comprehensive self-help resources
Updates every 6 hours
Recommended for novices
Slow full scan
Old-school design
Competitors offer more features
False positives
Promo pop-ups unless Avira Toolbar is installed
Android Security is focused on physical protection only
Bottom line
---
Avira Free Antivirus is a solid tool which does its job well and good, but is unlikely to surprise you with some out-of-the-ordinary features. Avira's virtues are high speed and little slowdown of the system.
Again, I have been using Avira for personal needs for as long as four years, and there's hardly anything more I want. At no time did I consider switching over to other free antiviruses out there. Avira is time-tested, so in the event you find yourself in a pickle – don't hesitate and choose it.
It benchmarked nicely in a great many tests with small space for progress in critical profound tests. Avira is able to keep you safe and sound in troubled waters of the modern Internet. If you set the bar even higher, you are good to go to refer to paid products.