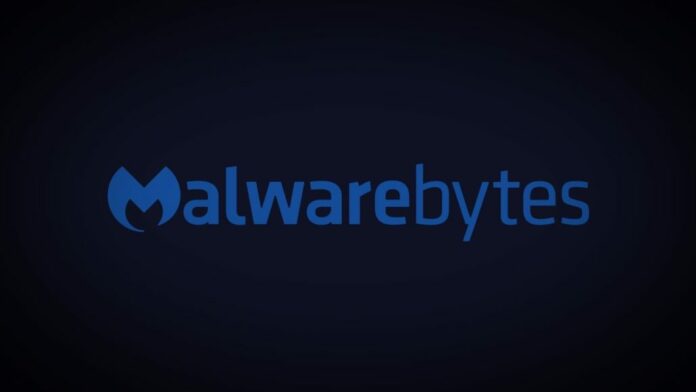 The official Malwarebytes' web page claims their security software is there to assist you in seeking out, defeating and preventing malware once and for all. This review is intended to get this somewhat blurred statement more down-to-earth and see to which extent Malwarebytes Anti-Malware (MBAM) conforms to such favourable appraisal, and what it is that makes this software the world's long-time industry leader. To start off, it would be more than fair to mention that the level of protection supplied by this application is extremely high – MBAM keeps abreast of virtually all new Internet threats and malicious software samples. Owing to the powerful malware database and advanced heuristic scanning technology, you can rest assured that the PC is completely secure.
Since malware is a more complex and hard-to-tackle rival than regular viruses out there, this anti-malware accommodates a blend of unique features that shape up a rock-solid protection in the aggregate. It is masterly designed to spot and eradicate bogus software, stand sentinel over your identity by fighting off privacy-compromising objects, efficiently block untrustworthy websites and even mask its presence on your machine to provide full defense when malware is attempting to prevent it from running. Defining personal adjustments, such as system check and updates frequency, event scheduling, priority of certain files to be monitored, adding right-click context menu item etc. – is made ultimately simple to enhance performance and contribute to pleasurable user experience. We'll be focusing on these and some other essential virtues of this product in more detail further.
Overall, Malwarebytes Anti-Malware has been passing the leadership baton from build to build, adding substantial improvements over time and giving its customers a protection scope to dream of. Pretty much any security expert knows MBAM's protection log structure by sight – this recognizability speaks for itself. So let's move on to see what this program has got in store.
System Requirements
---
Operating System:
Microsoft Windows 2000, XP, Vista, 7 (32-bit and 64-bit)
Hardware:
For Windows 2000 / XP:

CPU Clock Speed ​​500 MHz and above
At least 256 Mb of RAM

For Windows Vista / Windows 7:

CPU Clock Speed ​​1 GHz and above
1024 MB of RAM (32-bit) / 2048 MB (64-bit)
Additional Requirements:
Minimum 25 MB free space on hard disk
Internet connection for downloading the product and receive updates
Usability
---
MBAM is unsurprisingly easy to use and configure. A substantial accent has been made on this criterion in the current version 1.60. This program can be downloaded from the web either at no cost (Malwarebytes Anti-Malware Free), or you might consider upgrading to the PRO version for a very reasonable fee of $24.95. If cyber-protecting your business is the case, Malwarebytes offers the opportunity of Corporate Licensing.
The installer is 9.1 MB in size. Setting up the product is basically a click-and-go thing. In fact, MBAM is one of the speediest apps of its kind to install that we've seen, taking a minute or two on average, depending on your PC configuration. Once launched, the program will ask for your permission to run a flash system scan (for licensed users only) which is figuratively (yet justifiably) characterized as 'lightning fast' on the vendor's website. Flash scan analyzes memory and autorun objects. In case you ended up installing the free version, you can run quick scan, or full scan which is more time-consuming but that's definitely worth the wait as the process is really thorough and hence returns accurate results on the output, spotting the infections that some other antiviruses might miss. Furthermore, scheduled malware database and program updates will certainly minimize the risk you take each time you turn on your computer or go online. If Malwarebytes Anti-Malware PRO is your pick, these updates are given highest priority, so you'll be the first to get your product armed with the fresh virus signatures.
As far as additional settings are concerned, the software offers a variety of options concerning protection enhancement, update services, scanner sensitivity and of course the user interface. Regarding MBAM's GUI, it might appear a bit dated to some, yet a close look reveals the utmost simplicity of use which is hard-coded into its design. The interface structure is composed of 8 main tabs at the top (Scanner, Protection, Update, Quarantine, Logs, Ignore List, Settings, More Tools, About), each one opening up with a menu of more sub-tabs to provide the user with a convenient and easy-to-understand set of instruments for managing the utility's entire functionality. The one thing we might recommend you do from the start is navigate the GUI and study the functions supplied – at least, the ones you will be using the most.
Lastly, the product is available in more than 30 languages, thus grasping a broad customer base. On the whole, Malwarebytes Anti-Malware will definitely fit your machine as it requires minimum resources while providing the renowned top-notch protection.
Features
---
Sceptics will be upset having learned what functionality Malwarebytes Anti-Malware has to offer. The kernel of this product's feature set is certainly all about the things that ensure appropriate security of the operating system being guarded. MBAM has the guts to cope with the present-day security challenges due to the features outlined below, some of them being meant to increase the user's convenience. So let's look into this stuff with a bit of reasonable scrutiny.
'Protection module' comprises a set of defensive tools. It includes file execution blocking which is intended to prevent the user from downloading and opening files that have signs of being potentially harmful. Another constituent of the protection module is malicious website blocking based on the sandbox of insecure sites that are flagged phishing, compromised or such containing malicious scripts / files.
'Realtime proactive protection' (RPP) mode is your warranty that no zero-day threats succeed in breaking through the guard. This protection component employs sophisticated heuristics and appears to be one of the key instruments for efficient defense and, to a large extent, determines the program's overall reliability.
The 'Ignore list' feature helps avoid the nuisance of false positives on the items you unconditionally trust. Having defined such objects, you tell the scanner and 'Protection module' to disregard them. This might save you some nerves and help MBAM focus on other potential targets without sputtering its resources.
'Quarantine' performs the regular storage function for the infections that were previously intercepted. This one enables completely deleting or restoring all or individual items.
The software enables password protecting some of the key program functions. This feature addresses the issue of unsolicited changes that might be made by other people using your PC. So you can be confident no threats are unleashed out of the quarantine and the custom protection level is unaltered and stable.
One specific tool to outline here is the 'FileASSASIN'. This is a useful protection component applicable for deleting locked files from the computer. Access may be denied to the files added by certain kinds of malware – to prevent being deleted by the user. This feature might be of particularly value to those who have been neglecting malware protection for a long period of time.
Another thing that's kind of unique is the 'Chameleon' mode. It helps the user launch Malwarebytes Anti-Malware on a severely contaminated machine. The way it works is MBAM remains imperceptible for the malicious programs that try to block it and persevere on your computer. While in 'Chameleon' mode, the software cleans up the system without being impeded by the persistent infections. Actually, none of the existing anti-malware programs can boast a similar capability.
Command line support for quick scanning is helpful in case the PC is harshly infested with malicious software which keeps the user from launching a system scan. Also, some might find this feature simply convenient. You can make use of it by opening the command prompt and entering 'mbam.exe /quickscan'. In fact, there is a number of other parameters for full system scan (/fullscan), update (/runupdate) and more. Whereas quick scanning is widely supported across all versions, note that some parameters are available only for Malwarebytes Anti-Malware PRO version.
Checking separate files is now a trifle to perform, with the option of adding the essential malware protection features to the right-click context menu available. So you have quick access to the product's main functionality on the spot without having to open up the interface proper.
Efficiency
---
Malwarebytes Anti-Malware effectively struggles for the safety of the computer it is running on. It is capable of combating pretty much any threat no matter how deeply it might have penetrated into your computer, or how skilfully it hid or disguised itself. The painstakingly tested 'Protection module' and 'Realtime proactive protection' component constitute a robust shield of the whole operating system and are very unlikely to overlook either a trojan, rootkit, scareware, keylogger, worm or any other fraudware – even if it's a brand-new viral specimen.
MBAM works continuously without causing any particular disturbance to the user, so what you get is everyday round-the-clock protection with no burden of annoyance along the way. Whereas undeniable efficiency is beyond doubt a 'business card' of Malwarebytes Anti-Malware, there's barely anything else to add – it simply protects you, and does it immaculately, so you will be impressed. To dispel any doubt left, allow us to provide some facts from www.malwarebytes.org: "100 million downloads worldwide", "5 billion pieces of malware removed", "7 years dedicated to fighting malware". Millions of people put their trust in Malwarebytes Anti-Malware, and so can you.
Help & Support
---
Malwarebytes is famous for its prominent support policy. Every product contains thorough user manual containing some useful tips on the settings and main controls. Furthermore, you are free to contact the tech support team by sending a ticket through their corporate website, or by phone which is indicated there as well. You can additionally subscribe to premium support and choose your subscription plan. Premium consumer services encompass advanced support, one-time fixes, peripheral device support, setup and training help and a number of other things you will find useful. Other alternatives to pick are the Product FAQs section and Malwarebytes support forum which is really responsive and helpful, with thousands of members registered who can lend you a hand with your issue.
+/- (Pros/Cons)
---
Quick setup
Easy to use
Efficient malware detection and removal
Real-time protection
'Chameleon' mode
Excellent performance
Multilingual support
Blocks harmful and phishing websites
Lengthy full scan
No real-time protection in the free version
Bottom line
---
Malwarebytes Anti-Malware is the utility that will detect and remove the tiniest worm or trojan, block the wrong websites and secure your personal data from wreckers. It has a substantial functional advantage over other anti-malwares, performance not being sacrificed in the meanwhile. Unique features, rigid defense, ultimate ease of use and commendable support make this product a choice you won't regret to have made. With MBAM protecting your computer, the likelihood of malware invasion steadily approaches zero.