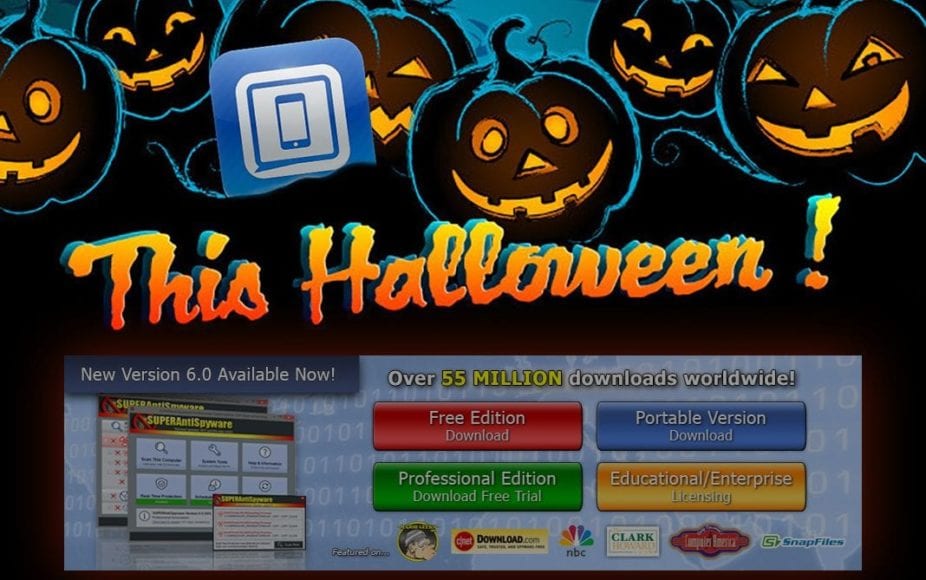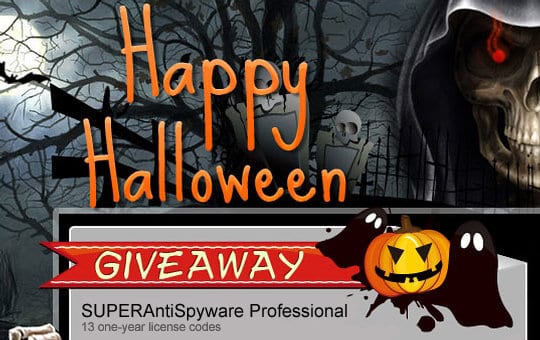 Not only is Halloween a scary and mystical holiday, it's all about lots of fun and gifts, too! Following the tradition, we at Privacy PC are happy to announce a major giveaway of security software licenses to our readers, courtesy of SUPERAntiSpyware.

Winner of the Privacy PC Bronze Award in the Antispyware/Antimalware rating, SUPERAntiSpyware Professional is an easy-to-use and highly effective solution that combats a broad range of malicious objects, including spyware, adware, Trojans, worms, rogue antiviruses, malware and tracking cookies. Also boasting amazingly fast scanning and a proven capability to detect and effectively remove complex malware code such as CryptoLocker and the infamous Police Ransomware threats, this utility is a great pick to stay on the safe side of computing.
So, as this year's "trick-or-treating" for Halloween, we've got 13 one-year license codes for SUPERAntiSpyware Professional, which we will gladly provide to the 13 site visitors who will be the first to claim their gift on Thursday, October 31!
So, as we promised:
1) 252-940-0828
2) 310-561-1713
3) 052-644-7720
4) 270-711-4930
5) 280-618-5730
6) 120-906-1379
7) 290-941-4034
8) 188-431-1540
9) 254-360-7185
10) 149-887-8267
11) 151-486-4371
12) 054-435-0787
13) 168-837-5945
Stay tuned and don't miss your chance to get a free SUPERAntiSpyware license, hence 12 months of reliable protection against the "evil spirits" of the cyber underworld! And congrats on the upcoming holiday!