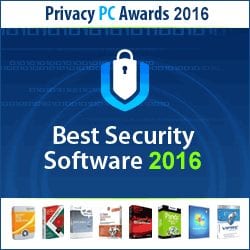 Security suites are bound to meet the ever-evolving challenges of cybercrime otherwise they simply lose topicality. The gauntlet thrown down by malicious software has come to pose a much more serious risk than a year ago, which not all vendors are able to genuinely address in their new product line for 2016. Threats like ransomware are mutating to enhance the crypto features and the entire infrastructure sustaining their modus operandi. Ad injectors and hijackers of browser defaults have started to quantitatively prevail over the formerly dominating infections. It's all moving at a steady pace. In this framework it may seem that antiviruses are so 2005, barely catching up with the emerging malware's sophistication. And yet, while cool techniques like penetration testing, threat intelligence and incident response are coming to the fore, at least in the enterprise environment, running a reliable security solution still ensures the level of protection to dodge the deadliest cyber bullets.
From where we at Privacy-PC stand, there's an "equals" sign between using a weak antimalware tool and bringing your computer directly to a black hat hacker, along with a sticky note containing all your passwords as a bonus. This is why our criteria for evaluating security and privacy software are rigorous enough to filter out the junk and only approve the suites that are worth their salt. So rest assured the rating chart below reflects the best benchmarking practices so that you can make a pick that won't let you down.
Antivirus Software
Though this is an entry-level category, its popularity is out of the question. In their vast totality, antivirus programs give the momentum for the industry to push forward the essential changes and enhance the features in other groups of security software. Having weighed up the pros and cons, we came up with the following rating.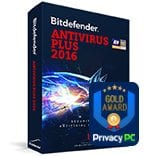 Gold Award: Bitdefender Antivirus Plus 2016
The updated Bitdefender Antivirus Plus came out with few new features, but the additions are extremely well-timed. The Ransomware Protection module now utilizes strong defenses against file-encrypting malware, preventing attacks of this sort and thwarting data skewing activity in case the compromise has gotten through. The improved Active Threat Control technology does the trick protecting users from emerging, not-yet-catalogued infections, and an array of online security extras helps stay on the safe side during social networking, e-banking and e-shopping activities.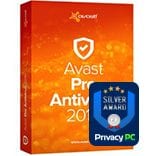 Silver Award: Avast Pro Antivirus
This utility has made a breakthrough in the efficiency of malware protection. Boasting some of the highest detection rates across the board, Avast Pro Antivirus is equipped with safe browsing features, password management functionality, home network protection, and in-product support. The SafeZone feature guards online payment transactions so that remote attackers cannot intercept the details, and SecureDNS poses a great countermeasure for phishing. Another remarkable thing is the Sandbox which allows checking suspicious files for malicious behavior.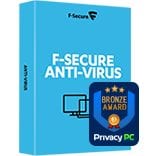 Bronze Award: F-Secure Anti-Virus
The vendor, F-Secure, has ventured to combine simplicity with stunning protective capability in their AV product, and it turned out a blast. The new build of F-Secure Anti-Virus has got both PCs and Macs secured, delivering revolutionary features to inhibit contamination by viruses, spyware, trojans and prevent attacks over email attachments. The app boasts high detection rates when it comes to 0-days, and it proved to be good at locating rootkits regardless of their obfuscation aptness. Importantly, the software will not bog your PC down owing to resource-friendly properties.
Internet Security Suites
The criteria for grading applications in this cluster have been significantly modified as compared to last year's benchmarking. The growth of ransomware and exploit kits is the foremost reason to look at Internet security suites' efficiency from new angles, and here is list of products that scored the highest across the board.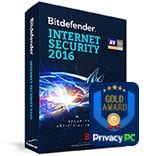 Gold Award: Bitdefender Internet Security 2016
For several years straight, no product has been comparing to Bitdefender Internet Security as far as the dependability of protection goes. It is still at the top of the hierarchy due to the tried and tested old features that got enhanced, and new ones addressing the hardest-to-tackle cybercrime campaigns. With the all-new Ransomware Protection technology at your disposal, rest assured that disastrous crypto viruses will fail to attack the machine and encrypt your irreplaceable data. Also, the highly effective firewall continuously monitors web traffic to nullify intrusion attempts.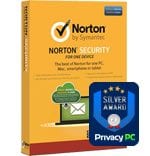 Sliver Award: Norton Security
With Norton Security standing sentinel over your digital environment, a single subscription defends your Windows PC, Mac, Android and iOS device, with the user-friendly web portal available to easily manage protection for all of them. This convenient cross-platform take on safeguarding is particularly catchy as long as the virus detection and removal capability is at the appropriate level. Well, these criteria are fully met by the suite. The user's identity and online transactions are reliably secured, and the default 25 GB of cloud storage space makes it easy to make and maintain backups.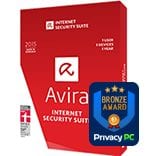 Bronze Award: Avira Internet Security Suite
The feature set provided by Avira Internet Security Suite addresses a variety of online hazards without appreciably affecting the computer's performance. It is a complete solution whose long-time reputation and consistently high protection scores speak for themselves. The upgraded program leverages a unique Smart A.I. technique to resist 0-days, uses an innovative repair system, employs the PUA Shield feature to prevent potentially unwanted applications from being installed, thwarts botnet hijacking, and incorporates a number of effective system optimization mechanisms.
Premium Security Suites
The benefits of universality fully apply to the software landscape, where it's definitely safer and more convenient to adopt protection against a vast array of threats and get the features whose availability would otherwise presuppose installing several applications. With premium security tools, you get antimalware, online privacy, data backup, password management and parental controls all mixed in a single cocktail.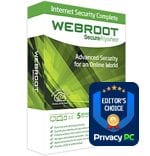 Editor's Choice: Webroot Internet Security Complete
It's been a year since our last rating, but the premium suite by Webroot Inc. is still our favorite in its niche. It is a "one size fits all" application with the entirety of safety essentials under one umbrella. Aside from the antimalware guard proper, the product features real-time anti-phishing, robust defense against identity theft, unsurpassed privacy protection, automatic backup, intuitive password management, and the impenetrable firewall. The improved anti-ransomware keeps file-encoding viruses away. Importantly, the user's PCs, Macs, smartphones and tablets are all covered.
Antimalware / Antispyware
Every award in this category translates to an exclusive capability to detect and remove the malicious stuff that's new and the infections that are catalogued alike. A special focus here is on attack prevention features, so welcome the winners that can be relied upon to be and stay malware-free.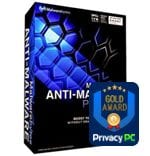 Gold Award: Malwarebytes Anti-Malware
Malwarebytes Anti-Malware typifies the remarkable approach where immaculate protection efficiency is intelligently enclosed in a feature set that may appear somewhat scarce at first sight. In fact, security isn't about quantity. MBAM accommodates a real-time antimalware engine, impedes attackers from compromising the computer, and hampers phishing hoaxes. The Malwarebytes Anti-Rootkit technology proved to be a nearly perfect response to these obfuscated threats. The three types of on-demand and scheduled scans are fit to identify the infections that many peers miss.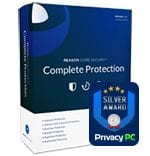 Silver Award: Reason Core Security
Welcome a newcomer to the Privacy-PC rating chart. Reason Core Security is a lightweight application tailored as a "required addition" to one's regular antivirus, but the in-depth scrutiny of its capabilities that we conducted has revealed a potential for greater ambitions. RCS watches out for online threats in real time and provides scan options that suffice to accurately detect trojans, worms, adware, spyware, bots and other harmful code. This software is CPU-friendly and doesn't involve lengthy signature updates, being powered by cloud data on the most recent infections.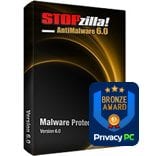 Bronze Award: STOPzilla AntiMalware
Featuring a streamlined interface, enhanced malware detection and removal capacity, maximum performance benchmarks and universal compatibility with antiviruses, the new STOPzilla AntiMalware 6.5 keeps receiving complimentary feedback from users around the globe. This product is generally known for the unpretentious array of features which, however, provide rock-solid defense with enviable consistency. The solution offers a flexible scan model (Quick, Intelligent and Full), dependable real-time protection, and responsive tech support.
Mobile Security Software
Having spent years testing the waters of mobile environment, cybercriminals have started deploying well-orchestrated, large-scale attacks against smartphones and tablets. The two major platforms, Android and iOS, are being currently targeted more than ever before, which is the fact that makes mobile security apps a must-have.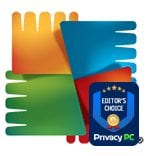 Editor's Choice: AVG AntiVirus PRO Android Security
The mobile security app by AVG proved to be non-intrusive and effective when it comes to real-time prevention of malware attacks and phishing scams. It additionally lets you locate or remotely lock your Android gadget in the event it was stolen. The Camera Trap option can be used to covertly make and email you a picture of whoever tries to unlock the smartphone. The performance optimization facet of this applet includes the easy task killing feature and battery monitor. Calls and SMS filtering, application backup and harmful website blacklisting will sure come in handy, too.
Free Antivirus Software
Providing basic protection against prevalent malware isn't the exclusive prerogative of commercial AVs. Free software can also do the trick as long as its publisher is professional enough and not too money-minded. Our award winner is a remarkable product tailored by a trusted vendor whose immaculate reputation speaks for itself.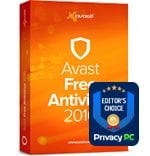 Editor's Choice: avast! Free Antivirus
The features integrated in the new Avast Free Antivirus don't quite fit in the conventional freeware model that users are familiar with. The product outperforms many counterparts by delivering the currently popular password management option and adopting countermeasures for adware attacks and browser hijackers. Meanwhile, it goes without saying that the antivirus and anti-malware engine keeps the PC safe even when confronted with threats that just emerged. Another lure is the Home Network Security extra, which is designed to fend off hacker attacks of any severity.
Internet Privacy Software
The obliteration of sensitive data, including the footprints left in the course of web browsing, seems like a wrecking activity at the first blush, but it's one of the safe computer usage essentials. Furthermore, using the programs below you can cover your online tracks from anyone's prying eyes and delete files beyond recovery.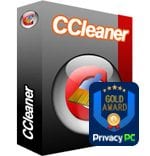 Gold Award: Piriform CCleaner
CCleaner provides commendable instruments for privacy protection and PC optimization, being one of the world's most popular applications of this kind for years. The whole gist behind this user-friendly solution is to automate the activities related to defending personally identifiable data from being retrieved by third parties and tidying up the system from junk that affects computer performance. Much of the tool's privacy-focused functionality lies in the web browsing framework as tracking cookies and sensitive cached information can be obliterated in a few clicks on the GUI.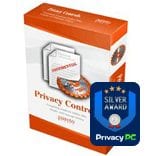 Silver Award: ParetoLogic Privacy Controls
This is a privacy solution in its purest form. It shreds stuff, literally. This, however, is a meaningful activity that helps avoid the consequences of the worst-case scenario where someone tries to remotely or physically access your data. ParetoLogic Privacy Controls efficiently erases Internet browsing tracks, including the history of your searches and visited sites, banking credentials that were entered, and passwords. Sensitive data generated by messengers, VoIP apps, P2P programs, media players and browser toolbars is swiftly spotted and securely deleted in a matter of seconds.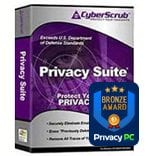 Bronze Award: CyberScrub Privacy Suite
CyberScrub Privacy Suite now goes with Infinity Safe technology that enables encrypting important files and uploading them to cloud storage provided by services like Google Drive and Dropbox. Another new feature has to do with the ability to delete Shadow Copies on the recently released Windows 10. As before, the suite leaves absolutely no recoverable remnants of data after erasing the user's browsing history, locked files, videos, chats, newsgroups, emails and the history of P2P apps usage. It's also a great thing that the software displays alerts with privacy protection advice.
Encryption Software
The category's name is self-explanatory. Encryption solutions turn the extremely complex mathematical processes behind data encoding into easy-to-perform and user-friendly activity. Ultimately, thus you get your files protected even from the most advanced attacks.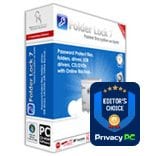 Editor's Choice: Folder Lock
The scope of file security ensured by Folder Lock is undoubtedly big enough to deserve the award. It's a reliable and fancy-looking application that applies 256-bit AES (Advanced Encryption Standard) to safeguard files and folders on-the-fly. The drag and drop principle of data locking makes this intrinsically complex process amazingly easy. The lockers can be backed up, synced to the cloud or made portable. File shredding, history cleaning as well as the possibility to make secure wallets to store things like credit card details and SSNs are the extra features built into the app.
Password Management Software
One can memorize all logon credentials to tens or even hundreds of accounts that the average modern person creates and uses, or use an intuitive tool that will do it all automatically. Password managers help create strong passwords, store them securely and enter them if authorized to. Here's the pick that most accurately meets our evaluation criteria.
Editor's Choice: LastPass Premium
The idea of any password manager is to secure and automate the process of generating, storing and entering multiple account credentials, where the only thing the user has to remember is the so-called master password or passphrase. LastPass Premium does the job flawlessly, keeping the user's most sensitive information in a single reliably protected online "vault". Several multifactor authentication possibilities, synchronization across different devices, backups of secure notes, flexible profiles for autofilling e-shopping forms, and security audits make the login routine simple and hassle-free.
Changes of the global threats terrain that surfaced in 2015 stipulate new clear-cut requirements to the countermeasures. Malicious code appears to be going to extremes, where the dominating clusters are trojans that moved into the cryptographic realm, on the one hand, and adware that cannot be taken down because it's semi-legitimate, on the other. Hopefully, this rating will help you maintain equilibrium between the devil and the deep sea. The reason why our evaluation practices generate highly accurate results is because they are based on numerical grades by the critical criteria, and all that's left for us to do is put two and two together. We did the math for you, so enjoy unbeatable protection with the award-winning solutions.