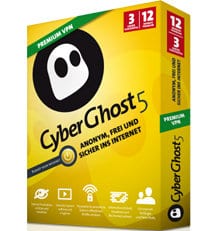 Whereas browsing online anonymously used to be perceived as the prerogative of hackers, cybercriminals and ideological activists back in the day, this sort of capability has come to obtain indisputable benefits for the average web surfer now. You can hide your actual IP and make it look like you're online from a preliminarily selected location other than where you physically are at the moment.
Furthermore, no third parties or organizations can track you via cookies or other virtually fingerprintable information, so you can rest assured no one – even big powerful data aggregates such as Google, Facebook, etc. – knows where you are and who you are. This is particularly relevant as of today, considering the sort of veiled yet commonly known fact that big suppliers of miscellaneous web services tend to leak user data to the government and law enforcement upon a corresponding query. With the ubiquitous cyber surveillance in place nowadays, these sorts of capabilities should come in handy for a great many users. Moreover, you can freely access the websites that disallow traffic from specific geographic locations.
With CyberGhost VPN, which is a virtual private networking solution, users can enjoy all of the above advantages, that is, remain absolutely anonymous when browsing the Internet. While there are certain restrictions associated with the use of this software's free version (which we will outline in the Usability section of our review), it's still remarkable to be totally confident that you're not being tracked – at the cost of zero. The commercial copy accommodates the full set of features that will literally in no way deteriorate your experience as the user, except for, once again, the connection speed which can be somewhat limited even if you paid to register – this will be highlighted in this review as well.
System Requirements
Operating System:
MS Windows (XP / Vista / 7 /8)
Apple Mac OS X
Apple iOS
Linux
Android
Hardware:
19.8 MB free memory space
Internet connection
Usability
---
Installing the latest version, CyberGhost VPN 5, took us little time and no particular effort. The installer cg5.exe is 8.2 MB large, so it downloads literally in a blink of an eye. Once launched, this file completes setup on to the system drive where it occupies a little less than 20 MB space. One of the things to note is that in our case the setup wizard required installation of additional software, namely TAP-Windows Provider V9 network adapters – the corresponding dialog box pops up in the middle of the process. Then the utility displays a screen informing you of the setup progress details: first it checks public certificate and then loads the GUI proper. Good news with regard to the setup is that you needn't create a user account. The free version of this software implies a number of restrictions, but it does actually perform basic VPN tasks. Extra advantages for users who upgrade to the full version includes the absence of notifiers, no disconnections, no waiting times, and over 250 servers to choose from.
First thing you see once the installation has been completed is a fairly intuitive interface the bulk of which is occupied by the world map with a little mark indicating your real location. The top part of the GUI contains a few auxiliary buttons: Upgrade, Activate key, Login, Settings, and Help icons. The most significant functional things can be found at the bottom: Simulated Country and Simulated IP Address. Free version users can choose out of 14 available countries, while those who registered the commercial copy can select from a total of 20 countries. The Change Simulated Country interface also provides statistics on the number of servers and users currently online.
Once the desired country is picked and it meets the conditions of your current plan, you can proceed to select the simulated IP address (right-hand button) if you wish to get one differing from the default option. Once again, the IPs marked with little stars are not included in your current plan as long as you are a free user. Next to the preferred server you can see the actual IP address that will be simulated.
Then you just click OK, sit back and wait for 30 seconds before your location actually starts changing. This is not the case for paid version users since, like we already mentioned, one of the benefits for upgrading has to do with no waiting times. Once the simulated location has been established, CyberGhost VPN will display a box with details containing the city, country, IP, and the number of users connected. This will be followed by a system tray notification popping up to inform you that "You are anonymized and your Internet connection is protected".
At this point, those who choose the free version should keep in mind that the Internet connection will significantly slow down. For instance, whereas the download speed on our lab computer is typically 15Mbps, with CyberGhost VPN free running, the speed went down to 3.1Mbps. Frankly, this is very noticeable during web surfing, even when operating with regular web pages, so it all gives you quite a bit of irritation. Also, connection speed turns out to be less than 100% of the normal speed even for paid users. Furthermore, the application turns out to consume the amount of CPU resources which is a little higher than we expected.
Overall, ease of installation and the intuitiveness of the interface are definitely on the plus side of this software. The bad part is very slow connection speed for free users as well as occasional symptoms of system performance deterioration called forth by the app's processes when your IP and location are being simulated. Also, if you are a free user, be ready to get disconnected once in a while (a few hours usually) – that's one of the downsides of not paying.
Features
---
The set of available features is not abundant yet probably sufficient for the greater part of CyberGhost VPN's potential customer base. The program accomplishes IP simulation proper and adds a great deal of privacy via encrypting your in- and outbound online data. See below for details on each individual feature:
Anonymous web surfing: CyberGhost VPN simulates your IP address and geographic location so that it appears as though you were connected from a different place. This functionality assures that you cannot be tracked by any third parties or cybercriminals and gives you the confidence that neither you personally nor your business can be affected by any person or organization out there. The app won't allow the ubiquitous social media plugins to track you either.
Data encryption: Going online with this utility running means all of your data, a lot of which could be strictly private, is protected from the consequences of possible interception due to the fact that it's streaming through a tunnel where it's all reliably encrypted with AES-256 algorithm. Therefore, your financial transactions and personal online communication are kept private all the way.
Accessing location-restricted websites: Some web resources being unavailable for people who live in certain locations, with CyberGhost VPN visiting those is an absolutely realistic prospect. Why? Just because your entire connection route gets modified to make it look like you come from the 'right' place. Consequently, this piece of software is a must-have if you travel a lot and like to visit sites like NBC, Hulu, Netflix, etc.
Using Torrents safely: When downloading or uploading content using BitTorrent or similar services, CyberGhost VPN's capabilities turn into a great protection and anonymity tool because your Internet connection is encrypted, and the IP is simulated.
Server choice for free users: Even in case you are not up to paying for VPN services, this program provides a list of servers that you can select from. Although the list is significantly limited, it's still good to know that you can stay anonymous without paying a penny.
Anti-fingerprinting: Not only does CyberGhost VPN alter your IP location data upon request, it also accommodates a capability where your browser details get modified, which considerably supplements the overall anonymity side of your online activities.
Efficiency
---
While giving CyberGhost VPN a shot during our evaluation, we ascertained that it does a good job providing online anonymity and protecting data. The IP address gets modified within a reasonable time even for free users. Also, data gets encrypted with AES-256 standard, which is considered reliable and trusted by the industry. Therefore, the key functionality that should be inherent to privacy software of this kind is there beyond doubt. We did encounter some obnoxious issues with connection speed. However, this is normal as long as you're using the free version, whereby it's stated on the GUI that the speed is about 3 times lower than that for the users who upgrade. The bad part is that your Internet speed can be lower than usual even if you are a paid user – the vendor explains this as a consequence of encryption and overload or attack on one of their servers.
It's kind of surprising, in a good way, that free users can choose from a number of countries and servers. In general, the above-mentioned low Internet connection speed set aside, this piece of privacy software is a fairly good pick if you seek online anonymity.
Help & Support
---
What it takes to get customer support when you need it is clicking on the '?' icon in the top right-hand corner of CyberGhost VPN's GUI. Doing this will direct you to a dedicated Help & FAQ web page. When on that particular page, you can view information on known problems, such as user interface loading and connection speed issues. Using the Support portal, you can as well submit a ticket on your problem, with the ability to attach files; learn the relevant industry news; make use of interactive step-by-step guides; or visit the CyberGhost VPN Board which stands for the forum containing discussions on technical and other possible issues. The support schedule is Monday to Friday 8:00 AM to 05:00 PM, and the expected maximum process time is stated to be 48 hours during working week days – not that good of a benchmark actually.
The homepage of the vendor's website contains a little widget in the left-hand part for providing live help, with the little notification whether the experts are online or not. When it's 'offline', you can still submit your message via a form embedded in there.
+/- (Pros/Cons)
---
Light-weight and fast
Simple setup with no account needed
Intuitive interface
Choice of servers for free users
Trouble-free IP address simulation, hence no tracking
Reliable data encryption channel
Allows accessing location-restricted sites
Connection speed slows down – even for paid users
Annoying waiting times and notifiers for free users
Occasional disconnections with free version
Bottom line
---
Whether you are a free or paid user, CyberGhost VPN provides online anonymity and privacy while featuring ease of use and intuitiveness. Despite the obvious benefits, this software does have a downside of the Internet connection speed getting reduced even when you are using the commercial version, which is kind of an irritator. And yet, with reliable IP address simulation and data encryption in place, you won't be tracked when browsing, and any attempted man-in-the-middle attacks will be to no avail.