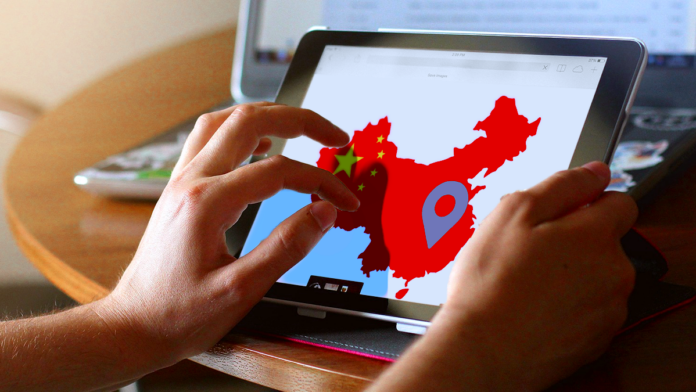 Are you looking to use a VPN service? VPN services originating from China may increase the risk of your privacy being violated. Read on to learn more.
The Chinese government is known worldwide for its heavy internet censorship and authoritarian style of governance. It continues to invest in increasing its digital surveillance arsenal. Several residents are looking for ways to bypass the Great Firewall of China, and this increasing demand led the Chinese government to create strict rules that ensure only state-approved VPN services operate in the country. This article dives into why you should check if a VPN is China-based before you opt for it.
Why You Should Check if a VPN Is China-Based
China is notorious for its internet restrictions and invasive digital surveillance. In fact, it has eight entries in the top ten cities with the most surveillance in the world. While many may argue that surveillance reduces crime, which is actually true, the Chinese government continues to use its surveillance capabilities to limit the internet freedom and the digital liberty of its citizens. The government has designed its system to suppress citizens who think differently or do not support its authoritarian views.
The Chinese government monitors everything. Whether it's in your internet browser history or social media comments, as a Chinese national, one wrong thing can lead to jail time or paying a fine. Under the guise of maintaining law and order, China is tightening its grip on the freedom of its residents.
It is why anything that comes from China must go through strict scrutiny, including VPN services. On the premise of protecting national security, the Chinese government can request data from companies. These companies risk heavy fines or expulsion if they refuse to comply with the government. In order for Chinese residents to bypass censorship and internet restrictions, they resort to the use of VPNs.
In 2017, the Chinese government directed all telecommunications companies in China to block access to VPNs. This led to the removal of several VPN services from China's App Store. Popular VPN providers like ExpressVPN and NordVPN were affected, but that did not stop them from continuing to provide VPN services to Chinese nationals.
The Chinese government further ensured that only VPNs approved by state regulators and use their network infrastructure are allowed to operate without any problems. In other words, only VPN services that the Chinese government can use as a surveillance tool can operate in mainland China. This is the main reason why you should be sure that the VPN you're using is not China-based. It is best you believe that the Chinese government has a tight grasp on VPN services that have strong ties to China.
What is more worrying than a China-based VPN is one that hides its origin. There have been different reports of VPNs that Chinese nationals secretly own. A significant number of them are mobile applications and offer free services. If you take a look at most of these VPNs, they don't have a standard or acceptable privacy policy, and they barely provide any form of support to users. Plus, they share users' data with third-party advertising companies, and some harbor malware/spyware.
VPNs With Links to China
We will not do justice to this article if we do not mention VPNs that are either owned by Chinese nationals or have strong ties to China. It is even more important to note that most of these VPNs hide the fact that they have links to mainland China, which is a very suspicious thing to do. Let's take a look at some of these companies.
1. Innovative Connecting
Innovative Connecting might not be a popular name, but some of the VPNs it has links to are quite popular. Innovative Connecting is associated with two other companies: Lemon Clove and ALL Connected Co. These three companies share some similarities. They specialize in the development of VPNs for mobile devices (Google Play Store and Apple Store). Lemon Clove and Innovative Connecting have the same addresses, and their websites are very similar. They also have the same person as their board secretary (Loo Ping Yoo).
There is nothing wrong with a single company having several VPN services, but when any company hides its ownership of these VPNs, it becomes a problem. Together, these three related companies own about 10 VPN services. They include VPN Master, VPN Proxy Master Lite, VPN Proxy Master Pro, TurboVPN, Solo VPN, VPN Sofast, Unlimited Free VPN, Hot VPN, Snap VPN, and VPN Robot. Turbo VPN is the most popular as it is the most downloaded among all ten applications.
Most of these applications offer free VPN services, attracting people looking for alternatives to premium VPN services. They usually have non-existent privacy policies or a vague template presented to users. In addition, they are full of ads, and you risk infecting your device with spyware/malware. For example, VPN Proxy Master, Solo VPN, and Snap VPN are all filled with aggressive ads.
2. SuperSoftTech
Officially having its headquarters in Singapore, SuperSoftTech belongs to a Chinese national resident in Beijing: Jinrong Zheng. He owns or develops several mobile applications that begin with the word "Super." As regards VPN applications, Jinrong Zheng owns about three VPN applications, including SuperVPN, VPN Payment Tool, and LinkVPN. SuperVPN is the most famous as it has more than a hundred million downloads on Google Play Store.
LinkVPN and SuperVPN share the same privacy policy. Using SuperVPN may leave you vulnerable to man-in-the-middle attacks. Among other security issues, SuperVPN is known to send data over unencrypted HTTP traffic, and anyone with the right tools can read the data sent.
3. Newbreed Network
Newbreed Network owns six VPN applications, including VPN Green, SGreen, NodeVPN, MasterVPN, AirGO, and TXVPN. Like the first two companies, it has its official address in Singapore, but digging further, you'll discover the websites of some VPNs with connections to it are in Chinese.
4. Hi Security
Hi Security is connected to a famous Chinese company: TCL Corporation. It owns three VPN applications, including Hi VPN Free, Net Master, and Hi VPN Pro. Hi Security is under Shenzhen HAWK Internet, which is a subsidiary of the TCL Corporation. TCL Corporation has strong connections to the Chinese government, as it was initially a state-owned company and continues to benefit from their support. Hi Security has previously been banned by the Indian government after discovering its applications are infected with spyware.
Why You Should Be Wary of Free VPNs Based in China
The trend with most of these VPN services with links to China is that they offer free services. In most cases, people look for free VPNs because they cannot afford premium ones. The cons of using a free VPN outweigh the pros. Below, we will highlight some reasons why you should be wary of free VPNs, especially those with roots in China .
1. Aggressive Ads
Unlike premium VPNs that make most of their revenue from subscriptions, some free VPN services find other means to make money. One of such ways is by tracking your internet history, collecting your data, and selling it to advertising companies. Aggressive ads can make using a VPN an unpleasurable experience. Besides that, they also increase the risk of landing on malicious websites when you click on these ads.
2. Malware
The primary purpose of a VPN is to secure your online connection and protect you from online threats. So, when a VPN infects your device with what it's meant to protect you from, then there is a big problem. Several free VPN services based in China are known to harbor malware. In this case, spyware is more appropriate as they will be sending data to their servers in China. Apart from stealing your data, malware can severely affect the health of your device. Using some of these free VPNs can drastically reduce the battery life of your device.
3. Limited Capabilities
Compared to premium VPNs, free VPNs have limited abilities. They usually have poor unblocking capabilities, speed caps, bandwidth caps, lack of robust security, and a small number of servers, among other things. Free VPNs can make even surfing the internet a stressful activity. Since there are cheap premium VPNs, free VPNs based in China are not just worth the risks and stress that comes with using them.
Conclusion
China's stance on internet censorship and digital liberty shows that any VPN service originating from there is suspected to be a surveillance tool for the Chinese government. Ensure always to check the origin of a VPN and use only reliable VPN services to prevent downloading one infected with spyware or other forms of malware.