Posted by
David Balaban
on December 29, 2014
What makes it easy to tell a reputable web service enhancement from a potentially unwanted one is its mode of installation and whether or not it clearly asks for user authorization to amend browsing settings in one way or another. Based on these indisputable criteria, the add-on called Vosteran (or Vosteran New Tab) is definitely not on the trusted extensions list. First off, that's because its setup follows a workflow which is too meandering for a normal app of its kind. Secondly, not a single permission request is generated while it alters the essential Internet preferences on the machine it installed to.
The most frustrating side effect of Vosteran's activity is the unannounced replacement of the homepage, new tab page and default search settings in the web browser, be it Mozilla Firefox, Google Chrome or Internet Explorer. While the above might sound vague to some, allow us to briefly elaborate on these consequences. When one of the affected browsers is launched using the respective shortcut, the vosteran.com web page opens up instead of the start page that was earlier configured. The same unwanted site pops up whenever a new tab is opened, too. To top it all off, vosteran.com is going to suddenly become the default search provider, whether you like it or not. At the end of the day, browsers end up getting completely hijacked by this bug. The causes underlying such pranks are pretty unequivocal: this is a typical implementation of web traffic exploiting for commercial purposes.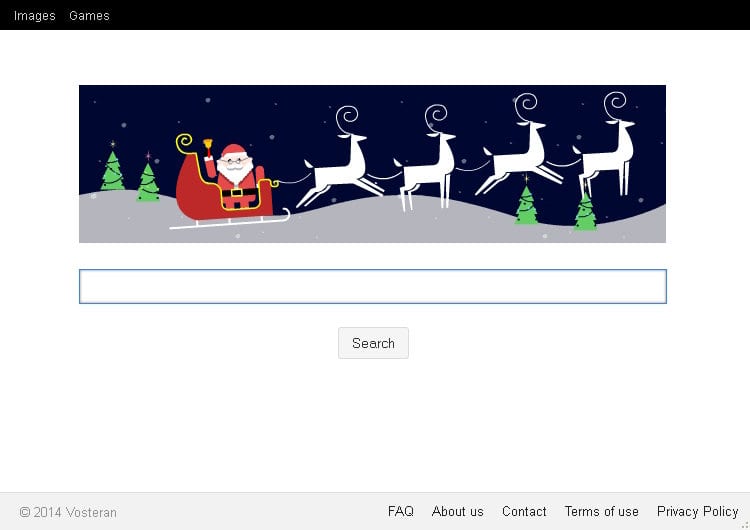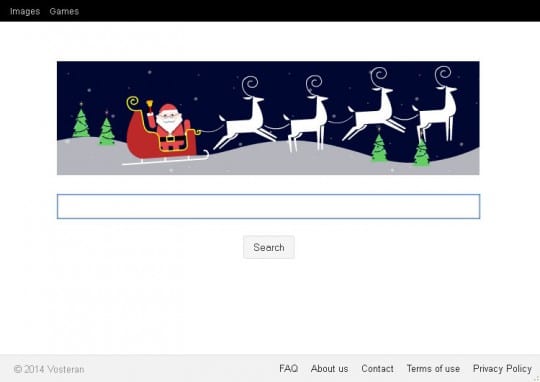 Let's get back to the first criterion, namely the installation process. Unlike the regular browser extensions out there, the Vosteran app gets inside a computer in a sneaky way rather than a straightforward one. Its spreading model is based on bundling, a workflow where the bad payload is built into the setup packages for a different program. To ensure rapid distribution, the authors of this adware tend to take advantage of popular freeware listing thousands of customers. These might be free FTP solutions, video downloaders, system players, PDF related tools and the like. Whereas one of the installation screens does mention Vosteran as an extra, we're sad to admit hardly anyone reads those lengthy terms of service as a rule.
It's unfortunately not guaranteed that Vosteran will be listed amongst the add-ons on the respective browser settings dialog, which narrows the remediation effort down to alternative techniques. The latter are provided in an easy-to-follow form below, so you are a few minutes away from the long-awaited fix and the restoration of the correct browsing preferences.
1. Use reliable security software to detect and remove Vosteran hijacker
CCleaner by Piriform is an efficient solution designed to automatically uninstall persistent malware such as the unwanted browser extensions related to Vosteran Search hijacker and cease the browser redirect activity.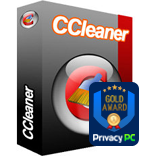 1. Download free or paid version of CCleaner by Piriform and save it to your Desktop. Install and run the software.
System Requirements: Runs on Microsoft Windows XP, Vista, 7, 8 and 8.1. Including both 32-bit and 64-bit versions.
2. Click on the Cleaner button in the left-hand navigation menu, select Windows and Applications tabs in turn, and click Analyze option for each. Once the analysis has been completed, click Run Cleaner.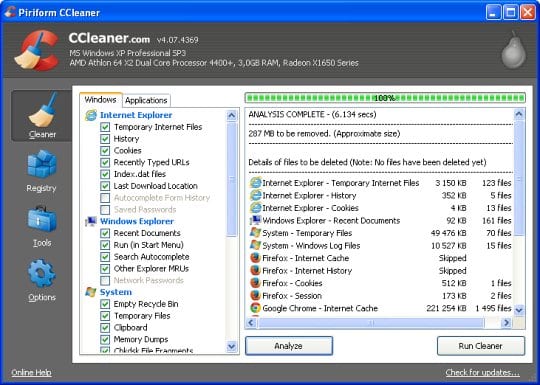 3. Go to Tools in the navigation menu and select the Startup option. Search entries under all available tabs ('Windows' through 'Context Menu') for dubious items that might be related to the Vosteran adware (Vosteran, Vosteran New Tab, etc.) and choose Disable and Delete for that entry.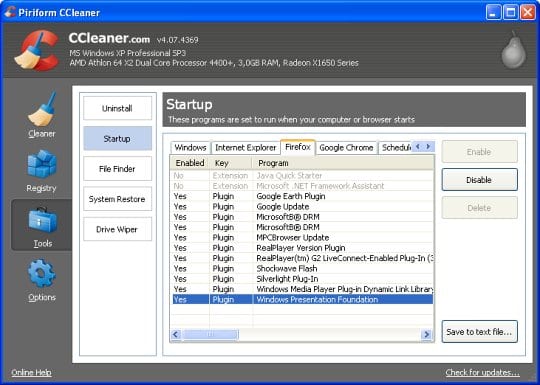 4. You can also use the Uninstall functionality under Tools to completely get rid of browser add-ons / toolbars that cannot be deleted manually.
5. Uninstall malicious extension(s) from Control Panel:
• On Windows XP: go to Start –> Control Panel –> Add/Remove Programs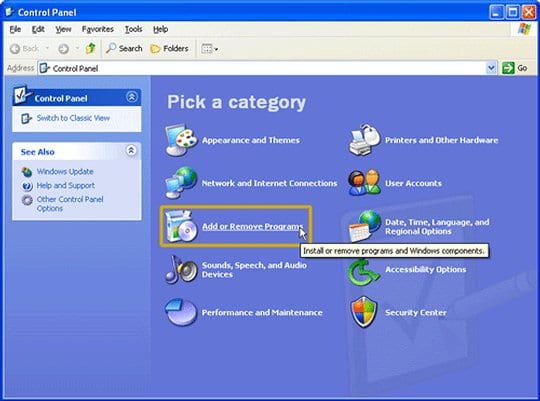 • On Windows Vista / 7: go to Start –> Control Panel –> Uninstall a Program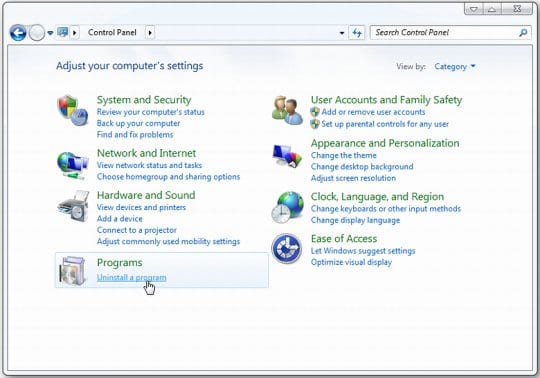 • On Windows 8: click on Search icon –> type in 'add or remove' (this will suffice) –> select Add or remove programs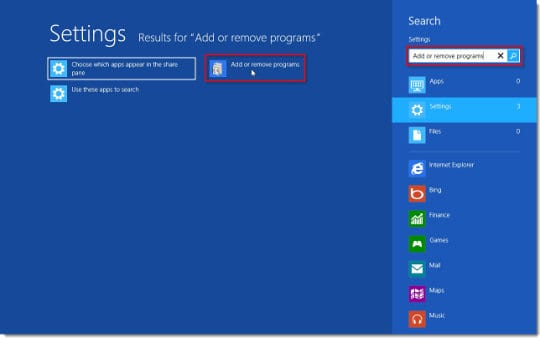 When the screen for program removal appears, look for Vosteran or WSE_Vosteran entry: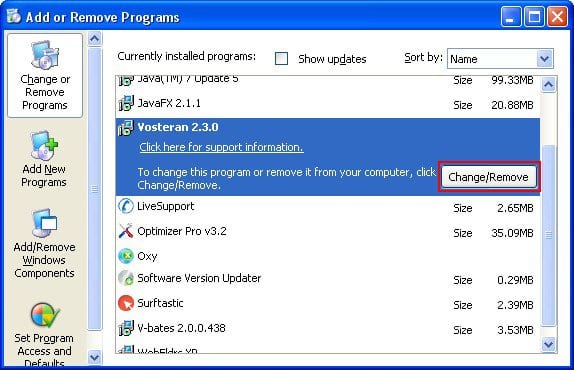 Images from http://scarybearsoftware.com/news/vosteran
If located on the list, the object should be uninstalled immediately as it is known to cause vosteran.com to show up in web browsers without user consent.
2. Remove Vosteran from your browser
2.1. Vosteran.com removal from Mozilla Firefox
• Go to Tools and select Add-ons in the drop-down list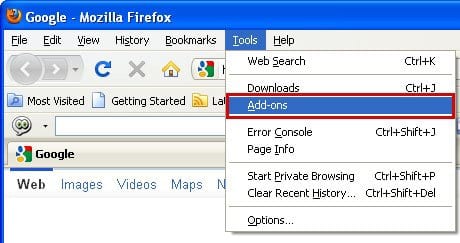 • Choose Extensions in the left-hand navigation pane and examine the list for entries associated with Vosteran Search. When found, click the Remove button


• Proceed to Options under Tools menu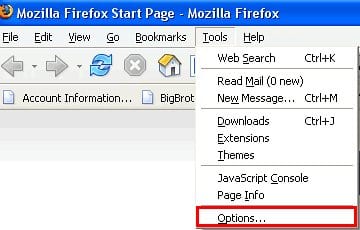 • Hit the General tab and select Restore to Default as shown on the image below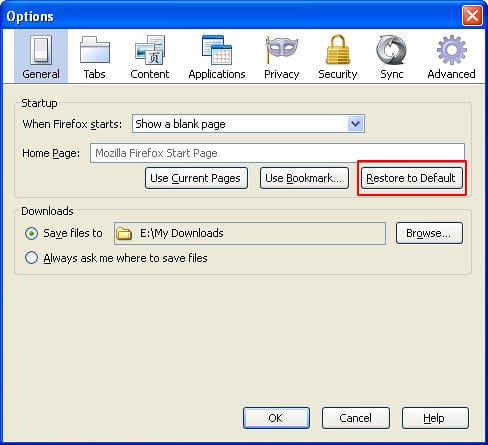 • In the search box to the right of the URL field, click on the arrow pointing downwards
• Click on the Manage Search Engines option in the drop-down menu that appears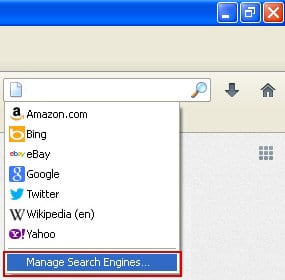 • Click on the Vosteran entry and select Remove
• Restart Firefox
2.2. Remove Vosteran.com hijacker from Google Chrome
• In the top right of your Chrome window, click on the Chrome menu icon
• Select Tools in the drop-down menu and choose Extensions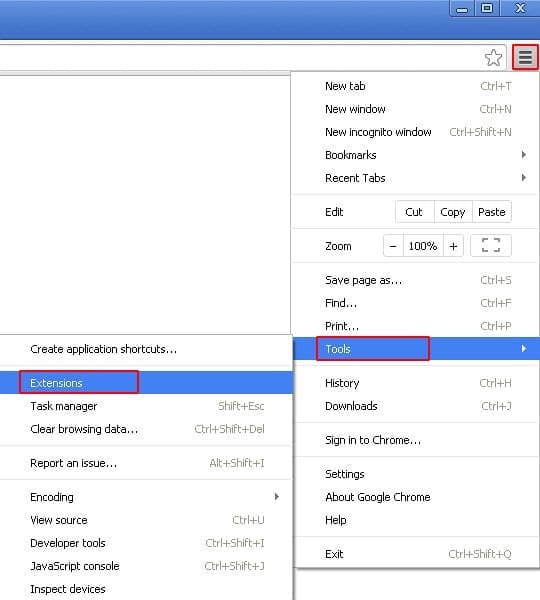 • Under Extensions, find the add-on related to Vosteran Search (most likely Vosteran New Tab) and click on the trash bin next to it


• Go to Settings under Chrome menu

• Under Settings, Locate the On startup section and click Set pages


• On the list of startup pages, find the one related to Vosteran and click the X button to its right


• Go to Appearance section under Settings. Select Show Home button option and click Change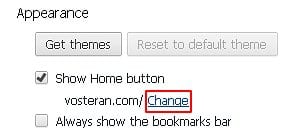 • Activate Use the New Tab page radio button and click OK


• Proceed to the Search section under Settings and select Manage search engines


• Pick your default search engine other than Vosteran. Also, be sure to click on the X button next to Vosteran in order to remove it from the list
• Restart Chrome
2.3. Remove Vosteran Search virus from Internet Explorer
• Go to Tools and select Manage add-ons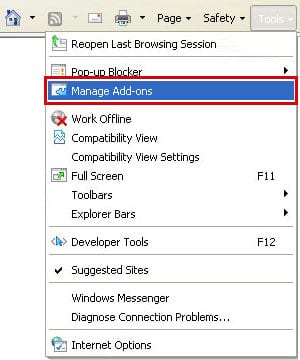 • Click on Search Providers in the left-hand section of the Manage add-ons window. Highlight Vosteran on the list of search providers and click Remove at the bottom of the interface. Also, be sure to choose your preferred search provider from the list and click Set as default


• Select Toolbars and Extensions and locate Vosteran on the list. Highlight it and click the Remove button
• Now proceed to Tools –> Internet Options, and select General tab. Set a preferred value of your homepage and OK to save the changes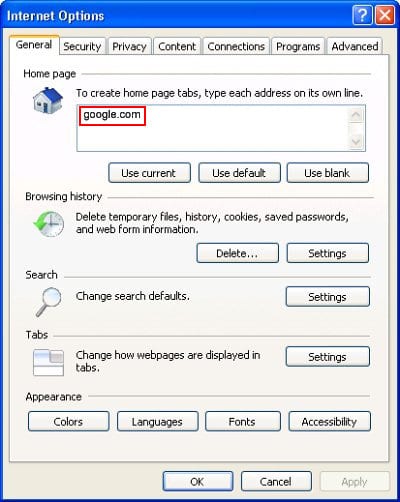 • Go ahead and restart Internet Explorer
3. Double-check
Scan your system with
Bitdefender
, the
Privacy PC Gold Award winner
in Internet security suites category, to make sure all registry entries and junk files added by the Vosteran hijacker have been cleaned up. This step will help you ascertain that no remainders of the infection are still there in case you missed something or if the adware has restored some of its components after manual removal.
Like This Article? Let Others Know!
Related Articles:
Comment via Facebook: