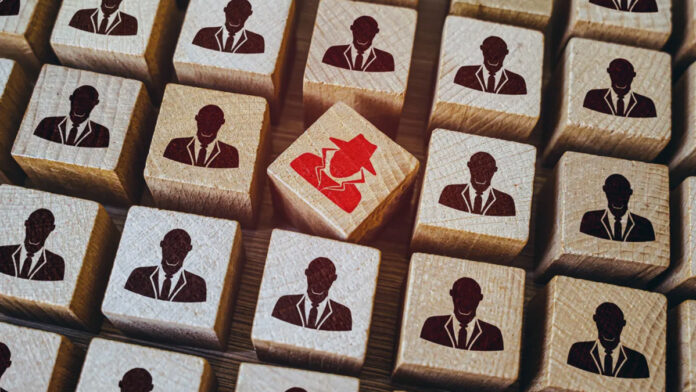 Insiders are a critical and significant factor for any business's success, wealth, and reputation. They are the human capital that organizations heavily depend on. Their performance can skyrocket the revenue and the brand name of a business. Still, they need to be adequately trained and controlled from the cybersecurity perspective so that their actions always remain on the safe side of security.
Any business displaying due diligence about its security hygiene must monitor the activities of its trusted entities. Their adequate cybersecurity performance must not be taken for granted. Negligence, lack of training, human errors, and malicious intentions, bundled with BYOD policies, new working distributed models, and in many cases with bad employee-to-employee relations leading to disappointment and hatred, consist a significant threat that can damage any cybersecurity plan, any well-protected cybersecurity perimeter, opening backdoors to bad actors and unpleasant surprises. Insider threats must not be underestimated and overlooked.
The insider threat explained
According to CISA: "An insider is any person who has or had authorized access to or knowledge of an organization's resources, including personnel, facilities, information, equipment, networks, and systems." Insiders can be workers, contractors, facility staff, executives, and former employees; all of them have two things in common: they contribute towards the interests of a business and have given access permission to sensitive data and information.
Insider threats are potential risks within a company, typically from insiders with access to sensitive data and systems. The organization's reputation, finances, and operations could suffer significantly due to these threats. NIST highlights that the insider threat risk can be further expanded to a state level due to its potential power to harm the security of a state.
Insiders can expose a business deliberately or accidentally. Their motivation and perspective categorize them into three major distinct types. A careless worker or a human mistake causing a credential thief can cause significant damage to a company unintentionally, such as accidentally sharing sensitive information or falling for a phishing scam. On the other hand, a malicious insider intentionally tries to harm its organization, such as stealing sensitive information or disrupting operations. The third type of insider threat is the compromised insider. This is an employee whose credentials have been stolen or compromised by an external attacker.
In any case, no matter what the motivation of an insider is, some signs may show that a business is about to fall victim to an insider threat. Signals can be but are not limited to:
Inadequacy in protecting the security of business-supplied and BYOD devices,
Unprotected transmission of sensitive data,
Unexplained data exportation,
Not updated devices,
Lack of security awareness training,
Deviations from security frameworks and standards,
Violation of security regulations for the sake of simplicity.
Employees' risk-triggering behaviors, like off-hours remote access to data, poor performance, and disagreement with policies and co-workers.
The insider threat is further increased as we shift to highly distributed working models, work-from-home, and bring-your-own-device (BYOD) for work policies. As workers and apps become more spread, critical secrets and data of a business are continuously in danger due to the common mistakes made by busy employees trying to balance professional and private needs at the same time and place, as well as a range of nefarious insiders.
Facts on insider threats
One would expect that most insider threat incidents are driven by malicious motivation. Wrong. Surprisingly, according to Ponemon's Institute 2022 Cost of Insider Threats report, more than half of the attacks were caused by negligence, while 1 out of 4 was by malicious insiders and the rest by credential theft. Furthermore, the report showed interesting facts, such as:
The larger the organization, the bigger the insider threat problem.
Insider threat incidents have increased by almost 50% over the last two years and have become more frequent.
Critical business data can be found in employees' emails.
The mean containment time for an insider incident increased to 85 days (from 77 days). Cases surpassed three months to contain cost organizations $17.19 million on average.
Advanced AI and machine learning technologies can be used against insider threat incidents, as they can prevent, investigate, contain, and remediate incidents promptly.
Deal with insider threats, protect humans
Empathy is imperative when discussing a business's measures to minimize insider threats. Rather than blaming humans, better protecting them would be incredibly beneficial. After all, they are the most critical and trusted asset for any business. The fact that more companies and organizations are aware of insider dangers is encouraging. Insider threats are a top worry for most companies, according to Gurucul's 2023 report, and 3 out of 4 respondents said they feel vulnerable to insider attacks.
To cope with insider threats, cybersecurity best practices, specialized software tools, and services tailored to the needs of each company shall be applied. Organizations should develop a thorough security program that includes regular risk assessments and internal cybersecurity audits, access controls like solid password policies and 2FA/MFA, monitoring, and incident response plans to reduce insider threats and prevent data losses. Establishing a culture of security awareness and encouraging staff to report suspicious activities are also crucial.
In conclusion, insider threats pose a substantial risk and can have detrimental effects. Organizations shall lessen the impact of insider threats by setting rigorous access controls, offering frequent security awareness training, and monitoring employee behavior.