Posted by
david b.
on January 23, 2015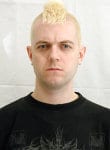 Technology and security enthusiast Andew 'Zoz' Brooks delivers a fascinating DEF CON presentation about proper OPSEC and other guidelines to stay safe online.
I didn't know that disobedience was going to be the theme of DEF CON 22 and I submitted this talk. So I guess I didn't fuck it up. Disobedience is what makes hackers who we are: using things in ways that were never intended or allowed. Sometimes, to show there's a better way to do things, you need to break some rules. And a big way is violating unjust laws, civil disobedience. I was partly inspired to give this talk because some of the biggest practitioners of criminal disobedience in this country today are the secret police. Unrepentant career criminals like Michael Hayden who presided over the Bush warrantless wiretapping, and James Clapper who lied to Congress repeatedly, disregard and weasel around the law when it's convenient for them to do so. They are telling us that the end justifies the means, so we can play that game too.
We have a duty to civil disobedience in cases where the law is plainly wrong. And turning the United States into a surveillance state in the name of fighting terrorism, which as a public health problem rivals the bubonic plague in this country, is worse than criminal – it's stupid. So we can't let the surveillance state stop us from doing what's correct.
Going back to the
crypto wars
, DeCSS
(see right-hand image)
. To protect big media from hackers playing their legally purchased DVDs on their Linux laptops, DVD decryption code was illegal. That's a perfect example of a law that's worse than criminal – it's stupid, because it only hurts people who are legitimately using media. And of course hackers had a duty to put a stick up the ass of the people responsible for these laws, making illegal T-shirts, making illegal ties, illegal games of Minesweeper. Of course, there are more or less trivial injustices to be disobedient to: breaking some kind of fullshit EULA – all the way to using technology to resist truly tyrannical and oppressive regimes out there, which people are doing right now. Murdering the man – there's an app for that
(see left-hand image)
. The point is that using technology to push boundaries is what people who come to these conferences are supposed to do. And on the other side of this, which I'll return to in a little bit, is that you actually have no idea whether what you're doing is legal or illegal in many cases. None other than the Congressional Research Service has stated that they don't know the precise number of federal laws in effect in a region at a given time.
So, not even a good lawyer knows off the top of their head whether or not their client is doing something illegal. And then take into account that laws in this country and others are interpreted by historical precedents, and now it also matters when you are accused of doing something. So forget deliberate disobedience; people break the law all the time without knowing it, so you've got to be careful.
Here's one of my favorite DEF CON examples
(see right-hand image)
. This slide is only just an illustration, it's an example of being disobedient for good. DEF CON is full of them. I think we can mostly agree that breaking into people's bank accounts, bank accounts that are not your own, is illegal. One of my favorite DEF CON moments was meeting the guy who hacked into the
Nigerian scammers
' back-end database, owned their bank account and got a little old lady's money back from them. I think this photo
(see left-hand image)
, by the way, should say "Goatse Lovers", that's a missed opportunity. Leaking things is another disobedient act that's currently in vogue and I think helpful to society. And a lot of stuff that's been leaked lately comes down to control of the Internet
(see right-hand image)
. People with a lot more money and power than most of us in this room are trying to lock it down. And disobedience is part of resistance to that power and control. Locked down Internet, one without the freedom to share information regardless of one's wealth or power or regardless of what that information is, is a fucked up Internet. And so we should refuse to be obedient to that. If you're going to deliberately disobey, of course, there's just one rule. And anyone who's been at the Hacker Jeopardy knows what it is. So I want to get a shout out on the count of three. One, two, three – "Don't Fuck It Up!" Thank you! So the other reason I was inspired to give this talk is because I've been obsessively reading every single Snowden leak that's come out in the past year. Okay, that's fine for me, I can feel smug, but I wanted to contribute some of my insights on that back to the community and be involved in the discussion here on that. So this talk is for everyone who hasn't had the free time to go through all of those leaks and to really pore over this stuff. If everyone in this room knows everything that I'm going to say, I'll be really happy. But probably that's not the case. And especially, people don't seem to be thinking about this stuff, because people who should know better keep fucking it up. Remember this
(see right-hand image)
, the good ol' days, back when the Internet hadn't yet transitioned to cat-based humor? Nowadays it's more like on the Internet everyone knows you like ASCII Goatse. Google even suggests it
(see image below)
. I'm sorry, it's just not a DEF CON talk without a Goatse. But seriously, the good ol' days were never that good. I'm not even really old school, and we were packet-sniffing in the 90s. It's been a quarter of a century of realizing that the trust assumptions that underlie the early Internet were completely wrong. And that attitude change, as slow as it has been, is a good thing. But you just shouldn't listen to anyone who's like: "Oh yeah, back in the day it was so much better." It wasn't that good, but it's definitely worse now because now the business model of the entire Internet is stockpiling, monitoring and tracking your shit. And the real game changer is the storage. This is the Bluffdale,
Utah NSA data center
(see right-hand image)
. Your shit out there is not just vulnerable temporarily when it's being transmitted, but it's stored to be mined later. Keith Alexander, when he came here at DEF CON 20, pissed me the fuck off because he came here and said: "Oh, you guys are so smart, come and work for me." He thinks putting on jeans and a T-shirt is enough to convince us that you're a good guy even though your agency is preventing people like us from becoming who we are, preventing the next generation of hackers. Think about, if someone walked around in our community with a tape recorder, shoving it in your face all the time, recording everything you said, you would find it hard to accept that person as part of the community. You would probably stop talking to that person entirely. But that's exactly what's happening. We have to remember that's what's happening, even though we cannot see it in our faces. Collect it all, exploit it all, etc. And of course we always assumed and suspected they were doing some of this stuff. But thanks to our friend Snowden we now know they were doing what we long expected, and more. And you've got to remember the government doublespeak here, right? When they say "We don't do this," that means "We get our foreign partners to do this and they give it to us." When they say "Oh, we don't collect that under this program," it means "Yes, we collect that under a different program." So it's not just one particular TLA. There's now a million ways to fuck it up, right? Not just in the moment but going back in time. So if anything you do makes you some kind of person of interest, they can go back and find other interesting stuff to pin on you, whether it's for parallel construction so that they don't have to admit how they know this stuff, or other reasons. And most of this is not the fault of technology. Think about the problems with technology, it has problems, we find bugs all the time, but the number of bugs is dwarfed by the number of errors that exist between the chair and the keyboard.
So when people say they've got nothing to hide – you've heard this a million times before – everyone's got plenty to hide, because they are the source of many of those problems. Everyone has always had something to hide, either now or in the past. If people had nothing to hide, a lot more people would post status messages to 'facialbook' that said "Just jerking off." For all the people in the audience, maybe a few that are feeling smug because they do that, you are morally consistent, but I would say, lacking in long-term planning skills.

Read next: Don't Fuck It Up 2: The 7 Deadly Sins
Like This Article? Let Others Know!
Related Articles:
Comment via Facebook: